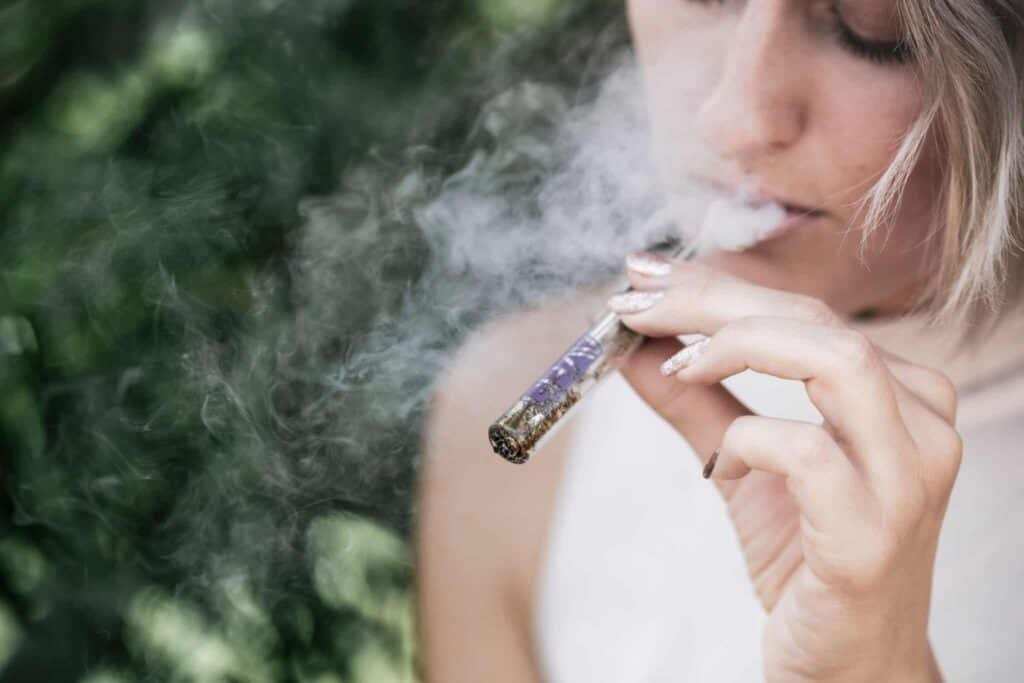 A more convenient way of packaging bunts, cannabis joints, and cones is using Pre-roll packaging. With Pre-roll packaging, branding becomes a lot better. It makes your brand look more attractive to customers on the shelf. The more appealing your product looks to the eye, customers will love to buy them. The future of Pre-roll packaging is promising as businesses are experimenting with new ways of using mesmerizing packaging for their products.
However, know that different principles apply to different places, and what worked in one location might not work in the other. So beyond the incredible designs, here are five trends to watch out for in 2023 that will give your business the much-needed spotlight to stand out in the market. We will be considering some of them in this article.
Positioning Your Brand for Success with Pre-roll Packaging Trends in 2023
With the ever-increasing demand for cannabis, there is now a large market. Also, remember that there are other competitors, too, and creating a successful brand requires that you position yourself and your brand well. Some of the ways you can place your brand to be successful are:
Knowing Your Potential Customers for Effective Pre-roll Packaging Trends
Remember that not everyone you see on the street consumes cannabis, so you have to know the people interested in what you are selling. Opening a cannabis shop is easy, but ensure your brand targets the right audience. You can go further to find out the type of cannabis packaging that your potential customers would love. It will help you to use the best pictures, logos, and colors to create something that would appeal to your customers.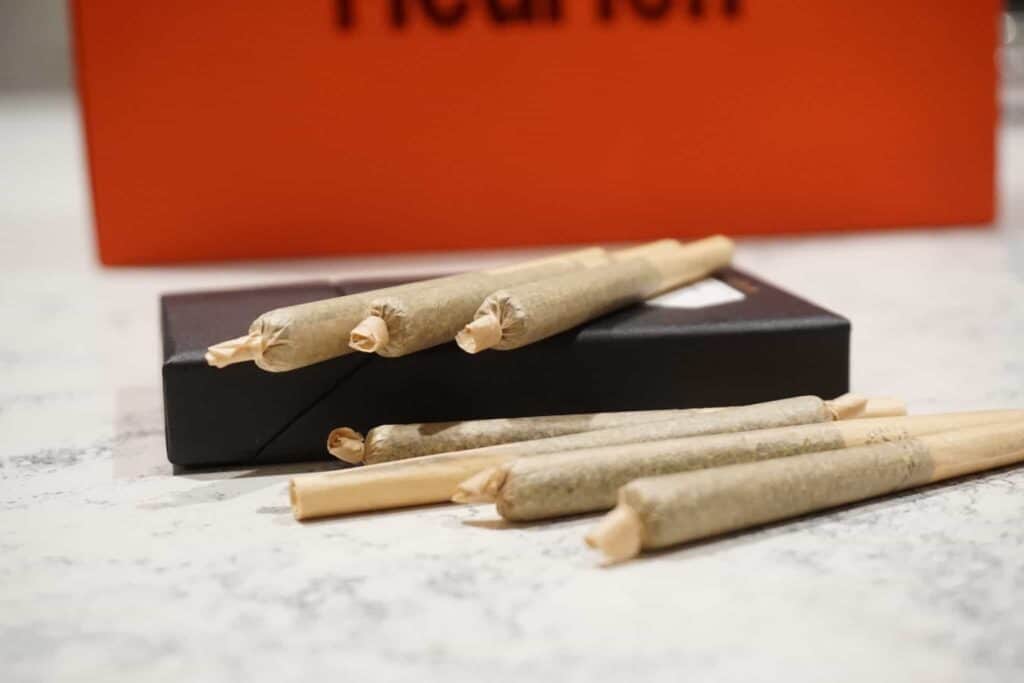 Making Your Brand Unique with the Latest Pre-roll Packaging Trends
After identifying your potential customers and how to reach them, the next thing is to make yourself that unique brand that meets their needs. Beyond selling cannabis, ensure that you make yourself that brand they cannot do without due to the value you bring. It might be how unique you package your products, your skills, and the services you give. These are enough reasons to set you apart from competitors. Find your unique selling point and improve on it to help you get more customers.
Ensuring Compliance with State and Local Laws for Pre-roll Packaging Trends
Remember that Federal laws are yet to make cannabis products legal. Hence you must have an updated knowledge of how these laws work. Ensure you abide by the rules and regulations of the state and local standards, as failure to do this will affect your business adversely. Also, check to know the laws regulating advertising and know your limits. Knowing these laws will keep you in check so you don't go beyond boundaries that will attract sanctions.
The Latest Pre-roll Packaging Trends for 2023 and Beyond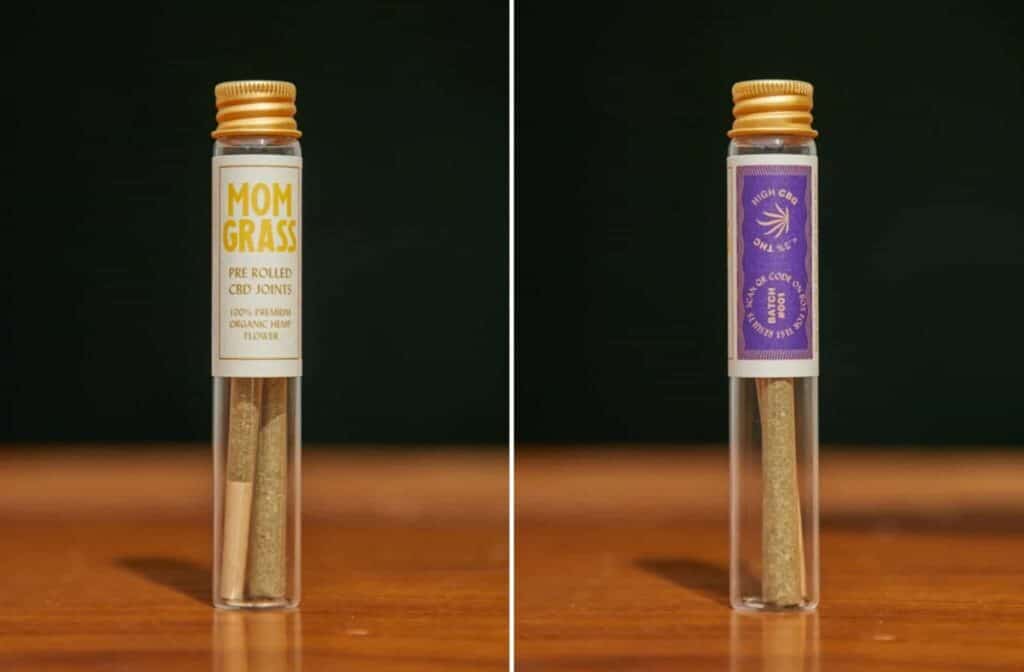 More and more businesses are using pre-rolls now for brand packaging, which means higher demand for pre-roll packing services. To keep up with the trends, you must make a stellar announcement of your products in the market. Packaging will significantly help your brand, especially when attractive and convenient.
Sustainable Pre-roll Packaging Trends: Paper Tubes for a Greener Future
Using pre-roll paper tubes for packaging is a convenient way to package your brand. The boxes are compact and can be easily carried around. The tubes, which are made from paperboard or plastic materials, are known to be solid and able to provide maximum protection to pre-rolls. You can get these paper tubes in trendy styles, colors, and sizes. Even if you don't see the designs of your choice, customizing your packages is easy.
These paper tubes are friendly to the environment and do not emit harmful substances into the atmosphere. They help to keep your cannabis products fresh until it is ready for use. Pre-roll paper tubes are an excellent option with stunning and stylish graphics to make your brand attractive.
Pre-roll Tin Packaging Trends: A Classic Look with Modern Advancements
Using a tin is another way to package your pre-roll for portability. It is not only compact but neatly packaged. Tin packaging can make a big difference in the demand for your products in the market. A well-designed tin will be irresistible as it sits on the shelf, driving attention to itself.
Pre-roll tin packaging is usually available in rectangular boxes and round tubes but can also be customized to suit your industry needs. When choosing colors, you can choose the color combinations that will match and represent your brand idea. Using tin is often economical as it can be reused and refilled. They are solid and a perfect way to carry your pre-rolls to guard them against any damage.
Pre-roll Bags: Convenience and Protection for On-The-Go Use
Using bags or pouches has been a popular trend in the market before now, and it's still trending. Visually, these bags are attractive. They are affordable and easy to use at any time of the day. You can customize Pre-roll bags with striking graphics to make your brand stand out.
Using bags and pouches for your pre-roll packaging helps create a barrier preventing air from entering your product, thereby preserving the flavor of your marijuana contents. So, to ensure safety, these bags are produced following FDA standards to ensure safety for your pre-rolls. Making these bags are easy and follows simple processes. They can be custom designed with zip locks and features according to the demand in the market.
Child-Resistant Pre-roll Packaging Trends: Safe and Secure for All
After the legalization of cannabis in most parts of the US, many people now use these products daily. If you are in the cannabis business, use packaging materials that comply with standards. Part of the laws governing cannabis use in the state also provides safety for children.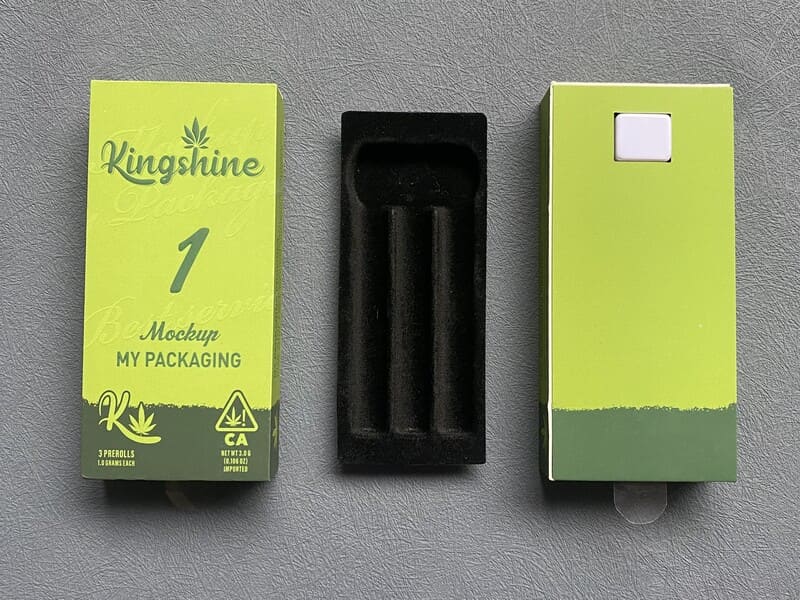 Using child-resistant materials like custom mylar bags, a popular packaging many people is recommended for use if you want to keep selling. Although the laws governing cannabis packaging keeps changing, people in the cannabis business should use packaging that won't need constant replacement.
Pop-Top Pre-roll Packaging Trends: Easy Access and Enhanced Consumer Experience
Pop-top pre-roll tubes are another child-resistant proof, but beyond that, it conceals your product well and prevents water from entering the package. It is also air-tight and protected. This design cannot be customized, but you can use logos and prints to create an alluring outlook. The more beautiful the designs are, the more attractive it becomes.
Conclusion: Embracing the Future of Pre-roll Packaging Trends
Many states across America and worldwide are now legalizing cannabis consumption, which means more market demand. It is an opportunity for entrepreneurs in the cannabis market to take advantage of the market demand to build a successful brand. One way to follow this rising trend is packaging, and pre-roll packaging has come to stay in the market. Using attractive packaging is a way to boost product appeal, and thankfully there are many options for you to try out.
If you want the best pre-roll packaging in 2023, you can contact our services at MY PACKAGING. We have both experience and expertise as a packaging company. Our goal is to use cutting-edge structures that are convenient, safe, and reliable in making attractive pre-roll packaging for our customers. We ensure we use the best available designs that suit your brand and make your product stand out on the shelves in the market. All you need do is contact us, and we will be glad to serve you.