With the spectacular rise of the cannabis industry over the past few years, many companies have developed advanced and innovative ways of packaging your joints. Hence, choosing the best for you can be tricky with the availability of an extensive range of pre-roll packaging products. However, pre-roll packaging tubes are one of the most popular and feasible methods for holding the joints. The pre-roll tubes have long been around as one of the first methods to carry the joints.
Let's find out more about the pre-roll tubes.
How Do You Use Pre-Roll Packaging Tubes?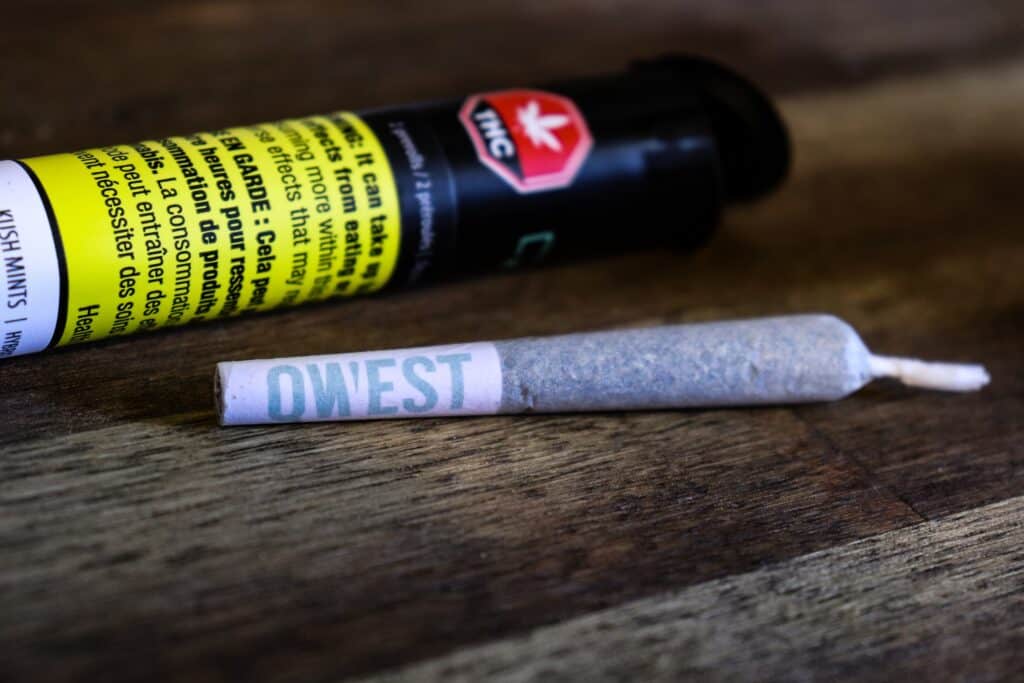 The pre-roll tubes are designed to carry and store a joint while keeping it safe and fresh. These pre-roll tubes are super easy and feasible to use. You must pop-open the tube's lid or squeeze the tube's sides to open the cover.
Some pre-roll packaging tubes are tighter than others. Thus you may need to use more force to open them. The airtight feature of these tubes makes the content child-resistant and fresh for a longer time.
What Is the Significance of Pre-roll Packaging Tubes?
Indeed, pre-roll tubes are an easy-to-handle, travel-friendly, and practical housing solution for the joints. Pre-roll packaging tubes offer a feasible mode to handle dry and loose herbs and easily breakable joints. In addition to keeping the cannabis joint safe and protected, the pre-roll packaging tubes also offer the following benefits.
Preservation of Freshness
Pre-roll packaging tubes are the best option for people who like to roll multiple joints or herbal cigarettes in a single go for later use. These tubes maintain the freshness and mild moisture of their contents. The pre-rolls prevent the herb from drying, thus keeping its natural goodness, flavor, and softness intact. The dry herb burns quickly. So, if you like rolling up several joints, then it is necessary to use pre-roll tubes to prolong their effect and life.
Child-Resistance
Considering the curious and mischievous personalities of the kids, keeping the joints out of their reach can be tricky but equally crucial. Using the pre-roll packaging tube can make it difficult for the children to access the smokable products.
You can check out the child-resistant pre-roll packaging tubes at My Packaging. This company also allows you to check the child-resistant certification (ASTM D-3475 standards) for the products.
Smell Suppression
Dry joints can smell. The more you smoke the joint, the more intense and lingering smell of the joint you will experience. People who smoke almost half of the joint in a single will experience a lingering smell.
Pre-packaging tubes can help make this smell undetectable or drown it down in such situations. You can suppress the joint's smell by closing the tubes' cap.
Ensure Discretion
An open-rolled or half-smoked cannabis joint can cause a recognizable smell, thus attracting unnecessary attention. This lingering smell especially seems awkward when you are in open public places.
Therefore, it is nearly impossible to carry the joint around without being noticed. However, you can easily keep the joints in the pre-roll packaging tubes and travel without getting noticed.
Easy to Keep for Later Use
If you are someone who cannot smoke the whole joint in a single go, then a pre-roll packaging tube is a must-have for you. These tubes are great for keeping the half-smoked joints fresh for later use. You can save the joint in the blunt container and smoke it later.
How Big Is A Pre-Roll Packaging Tube?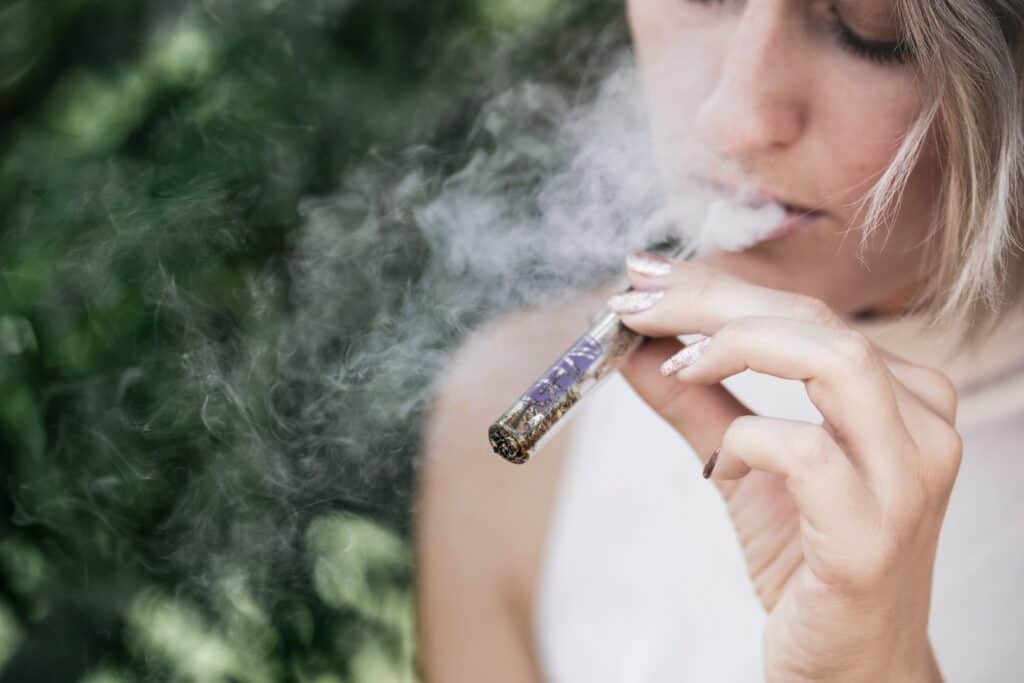 The pre-roll tubes are available in a variety of sizes. You can order the tube's size according to the cigarette or joint you smoke. The standard diameter of a pre-roll tube is 16mm. This diameter is perfect for holding the joint and is easy to carry around the pocket. The pre-roll tubes are available in three standard lengths; 90mm, 98mm, and 116mm.
Firstly, The 90mm long pre-roll tubes are great for holding half-gram joints or 84mm pre-rolled cones. The dispensaries often place the 90mm pre-roll tube and half-gram joints side by side. This placement makes it easy to purchase both items.
Secondly, the 98mm long pre-roll packaging joints can easily carry 0.75-gram joints or 98mm pre-rolled cones. The 0.75-gram joints offer a safe bridge between the half-gram and king-sized joints. This joint is an excellent option for people who find half-gram joints mild and king-sized joints too high.
The 98mm pre-roll tubes are also feasible for placing 98mm-reefer cones. These reefer cones are slimmer than 0.75-gram joints.
Lastly, the 116mm long pre-roll tubes can hold full-gram king-sized or 109mm pre-rolled cones. These tubes can carry a whole gram of the cannabis flower and are among the most popular products among the masses.
Furthermore, you may also find large pre-roll packaging tubes specifically designed to hold multiple joints and cigarettes. For instance, 22mm and 30mm wide-mouthed pre-roll tubes are available in the market. These pre-roll tubes are large enough to carry many joints. These large joints are great for people who like to pre-roll multiple joints simultaneously and keep them ready for use anytime.
How Many Types of Pre-Roll Packaging Tubes Are Available on the Market?
The cannabis industry has massively progressed within a few years, and many people have started using cannabis products in their routine life. Hence, with such immense popularity, there has been a massive rise in the types of cannabis-related products. Similarly, the companies developed different kinds of pre-roll packaging tubes to store and safeguard the joints efficiently. Currently, the following are some of the most popular pre-roll packaging tubes available in the market.
Pop-Top Pre-Roll Tubes
Most people prefer pop-top pre-roll packaging tubes as they are easy to use and come under an affordable price range. You only need to squeeze the tubes, open the lid, and smoke. Moreover, these tubes are child-resistant as the lid opens with considerable force. Still, it is essential to check the certification (ASTM D-3475 standards) to ensure child resistance.
Glass Pre-Roll Tubes
Glass pre-roll tubes exhibit classy and chic vibes. The manufacturers use these pre-roll packaging tubes for infused pre-roll. Plus, these tubes are available in attractive opaque shades of metallic gold, metallic silver, white and shiny black.
Glass pre-roll tubes may or may not be child-resistant, depending upon the type of lid. Pre-roll tubes with push-and-turn styled screw tops are child-resistant, whereas non-resistant glass tubes contain cork tops.
Aluminum Screw Top Glass Pre-Roll Tubes
These glass pre-roll tubes are easy-to-use with aluminum screw tops. The opening mechanism of the lids is a simple push and turn method. You may find two types of lids on these tubes, one with ridges and the other smooth. Generally, these tubes are non-child-resistant.
Super Seal Pre-Roll Tubes
Super seal pre-roll tubes are made with heavy, thick, and sturdy plastic material. The lid is airtight and open with a push turns mechanism. These pre-roll packaging tubes are another excellent option for people looking for child-resistant tubes. Furthermore, these tubes have tamper-evident bands that automatically seal the bottle during production. These tubes are ideal for keeping your joints fresh for long periods.
Gasket Seal Pre-Roll Tubes
The gasket seals pre-roll tubes open by pushing the lid. Plus, this tube contains a plastic ring that closes off all the gaps, making the tube airtight.
Ocean Plastic Tubes
Everyone out there who wishes to use only eco-friendly products will indeed prefer using ocean plastic tubes. As the name indicates, these pre-roll tubes are manufactured using recycled ocean plastic, and you may find different ocean plastic tubes with varying opening methods and colors.
The Cork Top Glass Pre-Roll Tubes
The cork top glass pre-roll tubes look luxurious and elegant to carry around. One of the most attractive features of these tubes is that they are airtight and keep the joint fresh and safe for long periods. However, these are non-child-resistant because of their easy-to-open mechanism.
Compostable and Biodegradable EcoLine Pre-Roll Tubes
As the cannabis industry is flourishing with each passing day, we see innovative inventions in the formula of the products and designing of the tools. Companies are offering new and better products according to the customers' demands and preferences.
The compostable and biodegradable pre-roll tube is one such invention. The manufacturers have used a mix of organic chemical compounds, including glycerine, synthetic polymers, and carbohydrates. These tubes are entirely biodegradable and will not cause any harm to the environment after you take them off.
Wrapping Up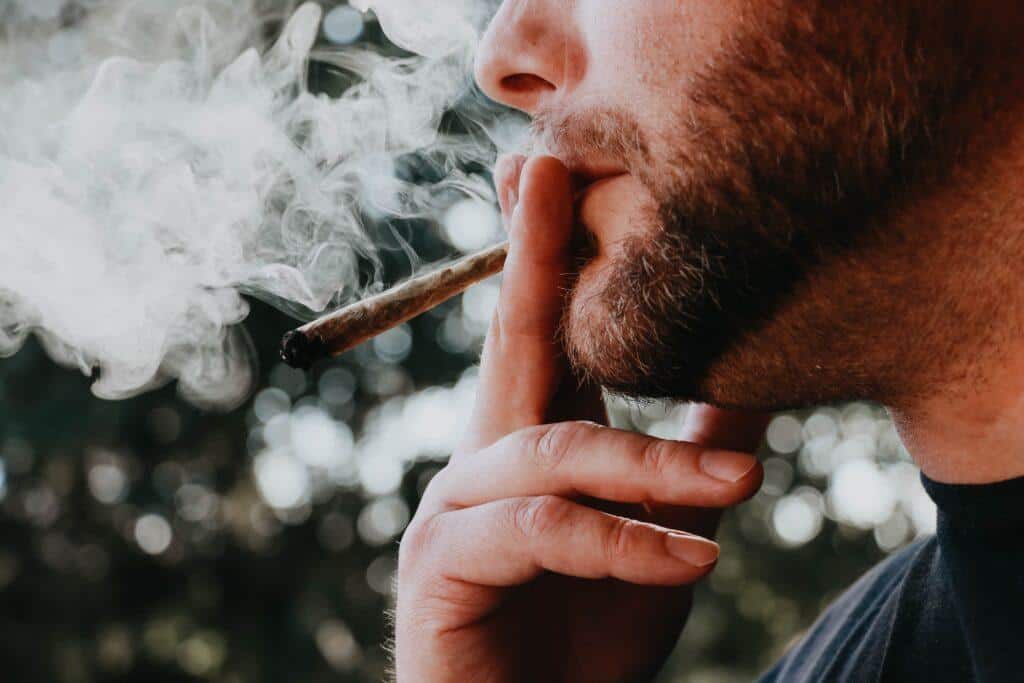 Indeed there is an extensive array of packaging products available in the market, including metal tins, pre roll boxes,mylar bags etc. But pre-roll packaging tubes stand out among the lot. Most people prefer pre-roll packaging tubes as these are easy to use, contain the smell, keep the joint fresh, and are easy to carry around. Moreover,  people who prefer having pretty and cool things will love these tubes' pleasing and classy appearance. These pre-roll packaging tubes look chic and come in an affordable price range. You can easily carry them around your pocket without worrying about being noticed.