What's so great about pre-roll packaging, and why would you want to use it? In case you don't know, this term basically refers to any type of pre-rolled joint (without or without marijuana), or simply a container used to hold marijuana.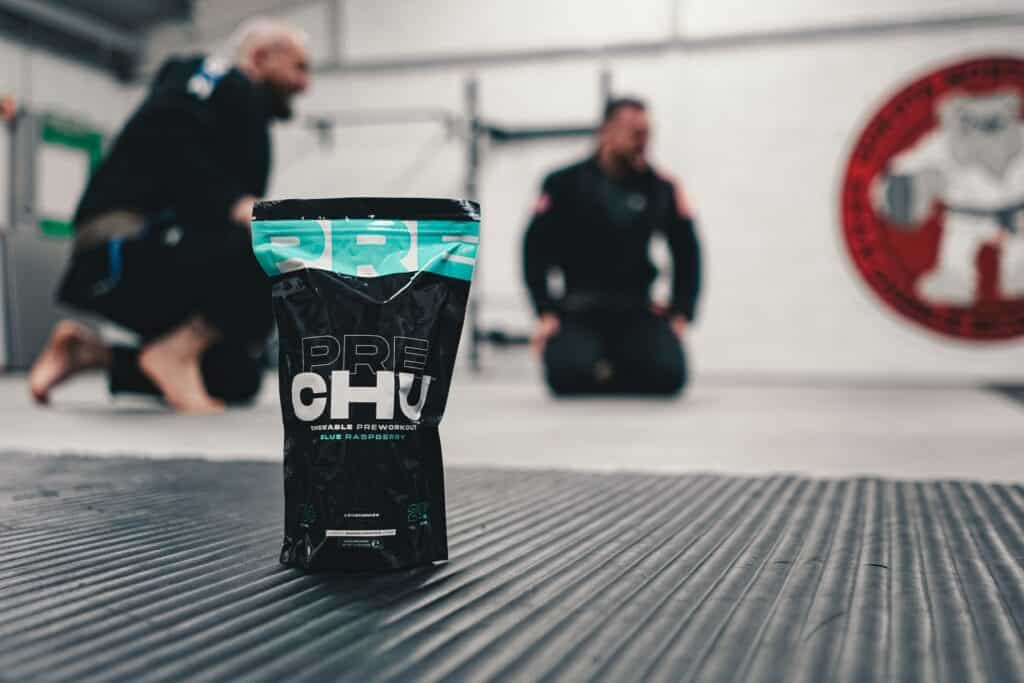 Why Should You Switch to Pre-rolls?
Why anyone would want to switch over to this form of smoking? Well, there are dozens of reasons. For most people, the biggest is convenience. Basically, many people are tired of rolling joints and want someone else to do the work.
There are also other times when you'd prefer a pre-rolled joint. For example, you could be attending a concert or festival. Instead of taking the time and effort to roll joints, why not simply buy them pre-rolled? Many people are also terrible at rolling joints, especially if they're new to smoking marijuana. Buying pre-rolled makes things easier for these people.
Another reason to buy pre-rolls is if you're trying to roll a larger-than-usual joint, or trying to roll a blunt. Doing this can be extremely difficult for beginners. In this scenario, pre-roll packaging makes your life a hell of a lot easier. 
What's also great is that if you're buying pre-rolls filled with marijuana, it gives you the ability to experiment with various strains. This allows you to test-drive a strain, instead of having to buy a larger amount. It's almost like wine tasting and means that buying pre-filled joints is also a lot more economical.
Environmentally Friendly Options for Pre-roll Packaging
When talking about pre-rolls, we're also referring to special containers for carrying marijuana. For example, this can include things like glass or plastic tubes, hard cases, sliding boxes, or cigarette-type boxes.
When purchasing these containers, you'll probably want to look for environmentally friendly pre-roll packaging. There's a good reason for this, which is the enormous amount of plastic pollution in our environment. Everywhere you look there is plastic, and more is being produced each day.
Due to this, consumers are beginning to reject plastic which is not environmentally friendly. In response, marijuana paraphernalia companies now sell products that are 100% biodegradable or made from recycled plastic.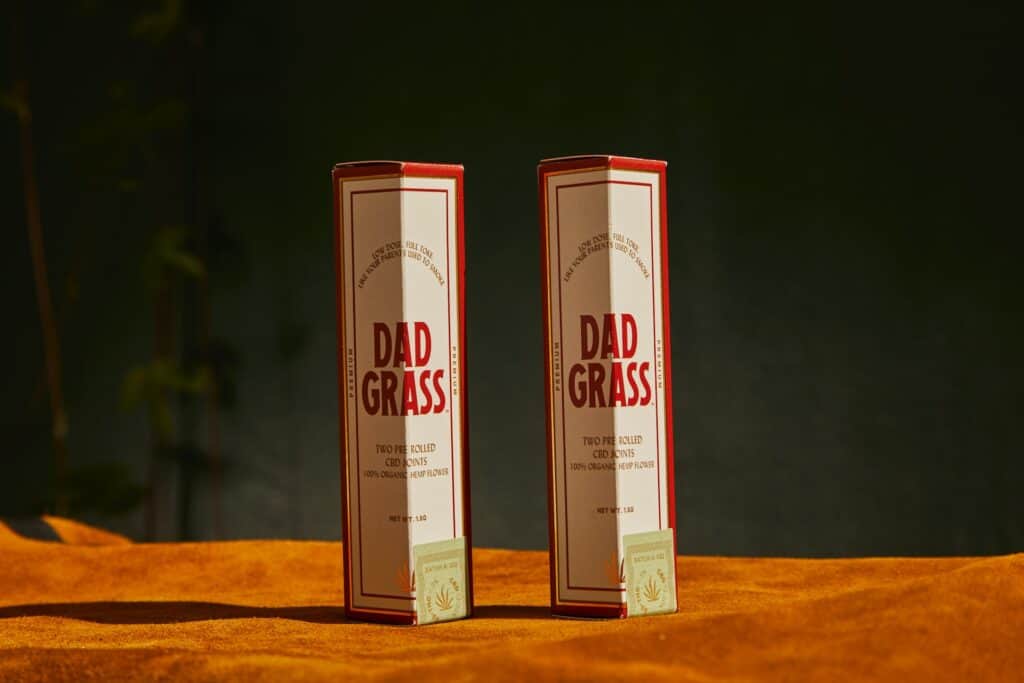 Some of these companies are even using recycled ocean plastic, or materials like hemp, aluminum, or tin. The big advantage of these last two materials is that they are some of the most recycled materials. In fact, according to experts, almost 90% of these materials are eventually recycled.
The bottom line is that the cannabis industry is growing exponentially. As this industry grows, so will the waste that comes with it. This is why more and more companies are providing environmentally friendly options. After all, this is one of the tenants upon which cannabis culture is built. So with all this in mind, what are the top 5 environmentally friendly pre-roll packaging options for marijuana users?
When it comes to pre-roll packaging, My Packaging is probably the biggest and most well-known company. My Packaging has built its entire business around the pre-roll concept. They're especially well known for the size of their pre-rolls.
This company is known for its branding and packaging. This company stands out from everyone else and is instantly recognizable. But does this translate into a quality product? In our experience yes. These are by far the best quality pre-rolled joints in the world, and they provide an excellent smoking experience.
The paper is fragile and almost translucent. It also burns far slower than most other rolling papers, which is a big benefit. What's more, the paper used in their pre-rolls is made from all-natural materials and is also unbleached, which provides a healthier smoking experience. Best of all, the ink used in their packaging is derived from plant sources and does not cause harm to the environment.
2. The Cali Drip
Another company that does outstanding marketing is Cali drips. This is definitely the place to go if you're looking to spend a bit of money on an outstanding product. It's also the place to go if you're looking to buy a pre-rolled blunt or want to experiment with new and exciting strains.
Their flagship product is the "Packwoods" line of pre-filled blunts. These blunts come in over a dozen different strains and flavors. Each is made up of a mix of indoor marijuana strains, kief, and also extracts from various strains.
What's also nice is that the marijuana in their blunts is hand broken, instead of being ground. Veteran smokers will know that this is extremely important. When weed is ground you disturb the trichomes, which contain the most THC out of any part of the plant. What this means is that the products sold by this company are extra potent.
Not only that, but their blunts also contain a specially engineered glass filter. These filters condense and cool the smoke before it enters your body. This means the smoke is smoother, and you can also inhale more deeply. These filters also remove resin and ash and ultimately provide a better smoking experience.
Along with this, the company also sells a large variety of environmentally friendly containers. This includes glass cones and tubes, as well as jars, and vials. Basically, everything you need for storing and transporting marijuana.
3. Sana Packaging
Sana packaging is one of the leading companies when it comes to environmentally friendly pre-roll packing. The reason why is simple: caring for the environment is this company's top priority. In order to achieve this goal, their products are made from 100% plant-based hemp plastic, plus 100% ocean-bound plastic.
According to the company, they've now used more than 220 tons of plastic from the ocean, and over 80 tons of plant-based hemp plastic. This is an enormous amount if you think about it, and shows that the company is serious about protecting the environment.
As for pre-roll packaging products they sell the usual stuff. This includes screw-top containers (made from both glass and plastic), as well as plastic tubes in a variety of sizes. All of these tubes are both children-safe and tamper-proof. The company also sells nifty hemp containers which make great joint holders. Sana Packaging also does custom printing on all of its products. This is a fantastic option if you own a dispensary and want to brand its products with your logo.
4. Humidi Co.
Like Sana Packaging, this company also uses 100% green packaging. The only difference is that, instead of using recycled or ocean-reclaimed plastic, they use PHAs. Explaining this concept is extremely complicated. To put it simply, PHAs are basically a type of polyester that is synthesized by bacteria and occurs naturally, instead of being synthetically produced.
The advantage of this type of plastic is that it breaks down far faster than any other type of plastic. For example, when buried in the ground, PHAs will break down in as little as 14-18 months. This is good news for anyone concerned about their plastic usage.
But what are the company's products actually like? You'll be pleased to know that they sell a wide variety of pre-roll packaging. These come in all kinds of sizes and lengths and are able to hold anything that you need. They also come in a variety of colors such as tan, black, and white. In addition to this, their product range includes pre-roll cases, plus jars and bottles for storing marijuana.
5. Dog Walker Pre-Rolls
This company has an interesting history. According to the owner, he came up with the name while walking his dog and smoking marijuana. There's also another reason why they choose this name. You see, Dog Walker Pre-Rolls has partnered with various dog shelters and dog rescue organizations. This means that by buying their products, you're not only helping to protect the environment, but you also help to care for abused, abandoned, and neglected dogs.
What's also great about this business is that their pre-rolls come with marijuana included. The only thing that lets them down is their range. You're basically limited to two joint sizes, which are small and large. That being said, they do make up for it by offering a wide selection of powerful strains. These include both Indica, Sativa, and hybrid strains.
Conclusion
As you can see, there's an almost endless variety when it comes to pre-roll packaging. Whether you want to take the hassle out of rolling joints, need a weed container, or you'd simply like to sample new strains, this category provides marijuana enthusiasts with almost everything they could ever want.