Custom Pre-roll packaging is the trendiest and the most successful marketing approach in the current pre-roll market. Customized packaging solutions allow the brand to market its unique business approach and improve its product value. This unique approach attracts customers toward the brand and helps improve business growth.
Moreover, distinguish pre-roll packaging styles, and unique designs offer the customers ease, convenience, and trendy options to carry their favorite cannabis product. However, to perfectly accentuate your product's quality and value, it is essential to create custom pre-roll packaging properly. It is crucial to flawlessly depict the core business value and cater to the consumer's requirements and expectations through custom pre-roll packaging.
Here we have compiled a comprehensive guide to create the best custom pre-roll packaging to attract many customers and steer your business growth forward. So, without further ado, let's get started.
Pre-roll Packaging Material
Several potential packaging threats can tarnish your brand's reputation in the market, one of which is the ability to deliver clean, sophisticated, and secure products. Therefore, one of the first things to consider while creating product packaging is its material.
The quality of the packaging material portrays your brand's intent to deliver premium quality to its customers. The high-quality material ensures that the contents remain safe and unharmed during the distribution process. Moreover, sturdy packaging material will guard the natural scent and freshness of the pre-roll.
The shreddings of cannabis flowers can lose their moisture and natural earthy aroma when in contact with the air or sunlight. Therefore, it is crucial to pack the pre-rolls accordingly.
Another highlighting feature of using premium packaging material is that it contains the natural aroma of the cannabis flower. Thus, premium packaging offers the much-needed discretion to the consumers to easily roam around with their pre-roll in public.
Types of Packaging Materials
A wide range of pre-roll packaging materials are available in the market, all with signature qualities. Some of the widely used pre-roll packaging materials include:
Eco-friendly packaging materials: Currently, environment-friendly packaging materials are gaining massive popularity. Using eco-friendly packaging material is a small yet significant way of playing your part in reducing the carbon footprint of the environment.
Moreover, businesses that follow eco-friendly practices help to halt the waste of non-renewable energy resources. And the modern cannabis consumer is interested in shopping from eco-conscious brands. Thus, these eco-conscious packaging options improve your business growth as well. Various eco-friendly packaging options deliver exceptional and feasible quality as any standard packaging material.
These eco-friendly packaging materials include hemp, ocean-reclaimed plastic, cardboard or paper, glass, and glassine. Custom pre-roll boxes manufactured using cardboard are one of the most popular pre-roll packaging solutions. Packaging companies have created various custom pre-roll boxes in multiple designs.
Some of the most popular packaging designs are cigarette packaging boxes, pillow boxes, pre-roll boxes with sliders, and boxes with separates. Offering any of these pre-roll packaging options will give multiple options for the customers to choose their preferred one.
Plastic: Plastic is one of the widely used packaging materials in every industry, including cannabis. The most lucrative feature of using plastic packaging is its affordability.
This material is readily available, comes at a low cost, and safeguards the inside contents from shipping harms and environmental factors. However, plastic takes hundreds of years to degrade and produces harmful gasses. Therefore, many consumers prefer to avoid buying products packed in plastic wrap.
Metallic Tins: Metallic tins have become one of the favorite pre-roll packing options in recent years. The packaging companies offer aesthetically pleasing and conveniently designed metallic containers for carrying pre-rolls. Most pre-roll consumers love the unique and distinctively designed pre-roll metallic tins. Therefore, choosing metallic tins for custom pre-roll packaging can significantly benefit your business.
Custom Pre-Roll Packaging Types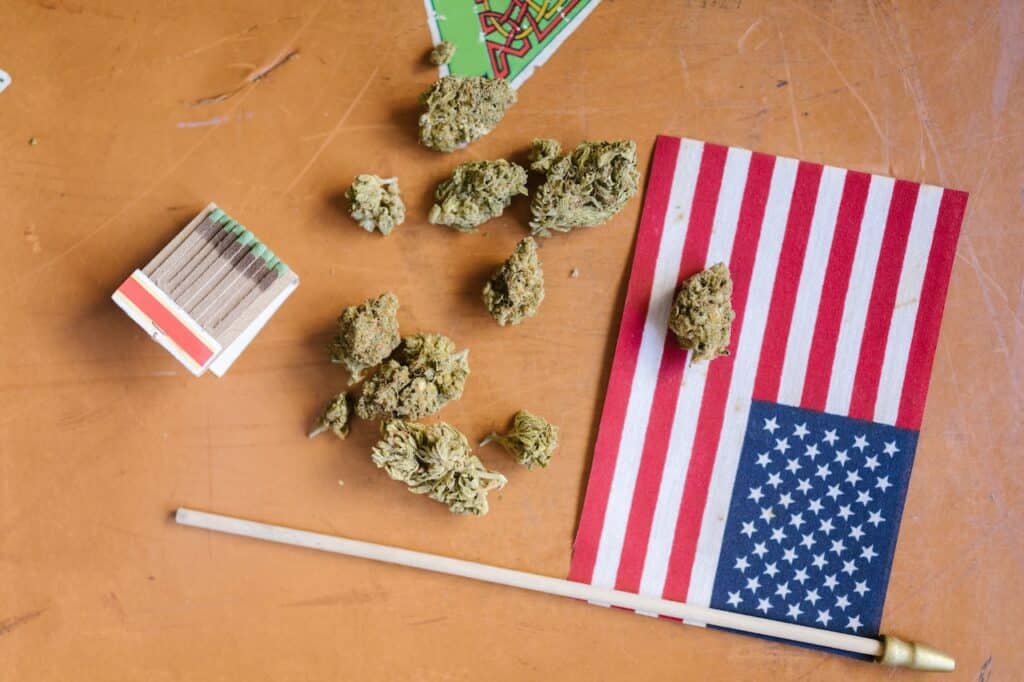 The type of custom pre-roll packaging you choose also affects your business's sales. There are multiple types of custom pre-roll packaging options available in the market, and these packaging solutions include pre-roll tubes, boxes, tin containers, and pouches.
Pre-Roll Tubes: Among various custom pre-roll packaging solutions, the pre-roll tubes manufactured using premium glass material offer the most luxurious-looking vibes. People who love buying high-standard stuff that exuberates class, sophistication, and elegance prefer buying custom pre-roll tubes.
Moreover, you can manufacture custom pre-roll tubes using glass, recycled plastic, or ocean-reclaimed plastic. Also, you can effortlessly customize these pre-roll tubes. First, choose the type of lid to go with the tubes. You can select the pre-roll tubes with a screw cap, cork top, or pop-top opening mechanism.
All these pre-roll tubes are highly efficient, keep the content fresh, and are perfectly scented for more extended periods.
Custom Pre-Roll Boxes: Custom pre-roll boxes made using cardboard or paper are also an exceptional packaging solution. These boxes, made with premium quality material, protect the pre-rolls from environmental harshness and offer accident-free shipment feasibility. Furthermore, you can flawlessly customize the pre-roll packages per your preferred print, pattern, or color theme.
Custom Pre-Roll Pouches: Custom pre-roll pouches can be created using different packaging materials, including plastic, glass, and paper bags. Generally, pre-roll companies prefer using plastic pouches as they are affordable. However, many eco-friendly pre-roll brands have started using glassine as an environment-friendly alternative to plastic. Glassine is relatively new on the horizon, but it's beginning to get tremendous interest from both the brands and the consumers. You can also attract an eco-conscious audience using these packaging options.
Pre-roll Packaging Design Options
Striking and stunning designs and prints enhance the alluring power of the custom pre-roll packaging. These designs allow the brand to distinguish itself from other similar brands available in the market. Packaging companies already have numerous design options, and you can choose any particular one that resonates with your brand's aesthetic.
Else, you can also have a one-to-one meeting with the design team of the packaging company and create a brand new design, especially for your company. Furthermore, creating customized designs adds a personal touch to the packaging and makes it relatable to your target customer base.
In addition to choosing the prints and patterns to be printed on top of the packaging, it is also crucial to consider its shapes and sizes. The packaging dimensions are based on the size of the pre-roll you are selling; and how many pre-rolls a box will contain.
Moreover, it is also essential to pick an alluring color theme for your product. Nowadays, People like soothing colors that are easy on the eyes instead of flashy and exaggerated ones. So, it is best to pick calming color themes.
Customized Logos
A personalized logo for your pre-roll company will increase the company's value in the market. Also, the customized logo depicts the brand's individuality and creative personality. The customized brand logo enhances the visual appeal of the pre-roll packaging.
This feature is crucial to get noticed in the overflooded pre-roll market. Moreover, a personalized logo helps make an emotional attachment to the customers. First, create an aesthetically pleasing and distinctive customized logo from a professional and experienced team of designers.
There are several options to get it printed on the customized pre-roll packaging. You can either emboss it on the packaging or color-print it. A perfectly designed customized logo will make your brand memorable and distinguish your product from other brands.
To further enhance the aesthetic appeal of the whole packaging, you can also use finishing touches on top of the packaging.
Custom Stickers
The pre-roll brands are also using customized stickers to improve the visual aesthetics of their custom packaging. These stickers are available in various shapes, sizes, and alluring designs. You can order these stickers from premium and reliable packaging companies.
Significance of High-Standard Custom Pre-roll Packaging
Customized prints and designs entice customers to buy your product amidst other brands.
Customized styles and designs make your product and your brand memorable. This feature helps gain new customers and also retain the existing customer base.
The creative designs of the pre-roll packaging offer ease and convenience to consumers. Moreover, people love flaunting packages having beautiful patterns and designs.
The premium quality custom pre-roll packaging provides discretion, thus helping the consumer avoid the marijuana-conscious public's weird looks.
Premium pre-roll packaging keeps the pre-roll safe and sound during the shipment process.
Custom pre-roll packaging boosts the business's sales.
Custom pre-roll packaging solutions protect the pre-rolls freshness, scent, and earthy flavor.
Wrapping Up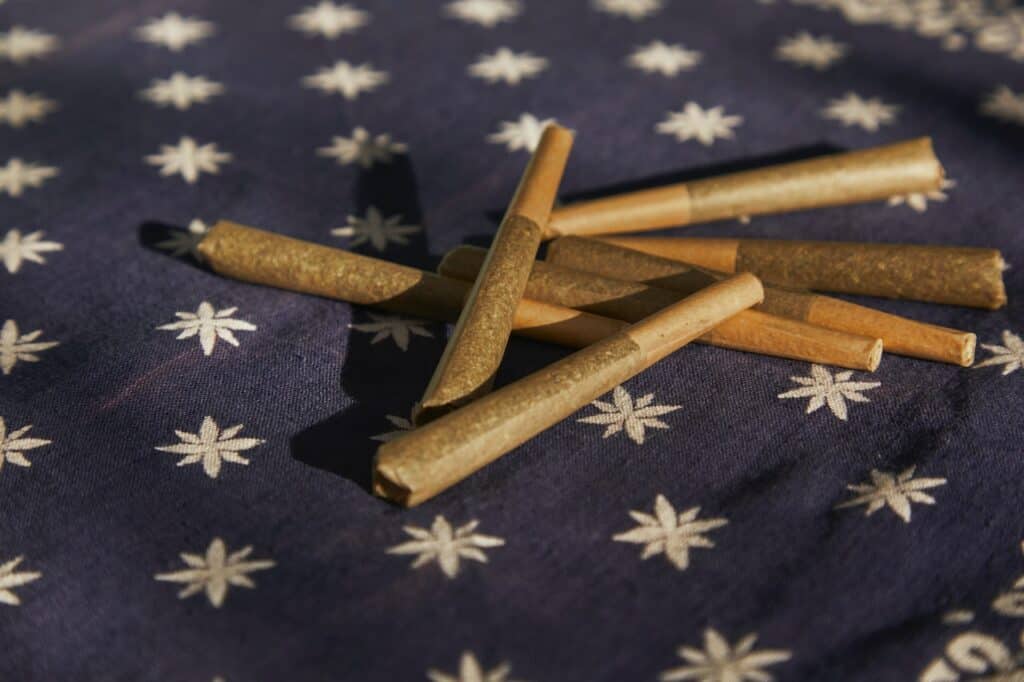 To increase your business's profit margins, create excellent custom pre-roll packaging. There is no shortage of brands with exceptional quality pre-rolls in today's pre-roll market. Thus, after marveling at the quality, purity, and efficiency of the pre-roll, the following essential thing to do is to market it correctly.
A pre-roll packaging with alluring designs, glossy finishing, and premium material will attract customers' attention. Therefore, it is essential to consider all the above guidelines to create the most successful and effective custom pre-roll packaging.