Have you recently entered the cannabis market and wondered how to make your business profitable? If yes, one of the most effective and swiftly growing methods is choosing premium and attractive pre-roll packaging. Apart from producing high-quality pre-roll joints, the next best thing a customer notices is the pre-roll packaging. Keep reading this article to find out some of the most amazon benefits of pre-roll packaging for the swift growth of your business.
Facts of Pre-Roll Packaging for Your Business Growth
Premium quality pre-roll packaging options can offer an incredible boost to your business. The cannabis industry is exponentially growing, and new business is venturing into the market every day. To strive and thrive in this saturated business environment, one needs to up their marketing and advertising game. In this regard, adequately done pre-roll packaging can be a great help. Here are some of the most important facts about pre-roll packaging and its significance for the rapid growth of your business.
Pre-Roll Packaging Create a Unique Brand
The first step in becoming a highly profitable brand is making your brand known among the masses. The pre-roll packaging can help you get noticed in the saturated cannabis market. If you have recently ventured into the cannabis market and wish to make your mark, then take the services of a well-known and reliable packaging company to get your products packaged in alluring and irresistible packing.
There is a long list of prestigious and trustworthy packaging companies on the internet. However, we have found My Packaging one of the best companies in the market. My Packaging prioritizes quality over quantity and emphasizes the client's requirements.
You can check out their available utterly attractive designs and prints from their catalog. Moreover, you can share your custom designs or ideas as per your brand's story with them as well. A unique, distinctively designed, and premium quality packaging can help grab the consumer's attention and make your presence known in the market.
Introduce New Products or Services
Another significant benefit of packaging is that it can help promote your services via these packs. Plus, you can also introduce upcoming products or new launches by your brand through your packaging.
Promoting your products and services through your previously well-known products is one of the easiest and surest advertisement methods. Cannabis industry experts and professionals often use this strategy to introduce new services and products in the market.
Similarly, cannabis businesses can replicate this business strategy to hook their customers with new products.
Consistency in Pre-Roll Packaging Quality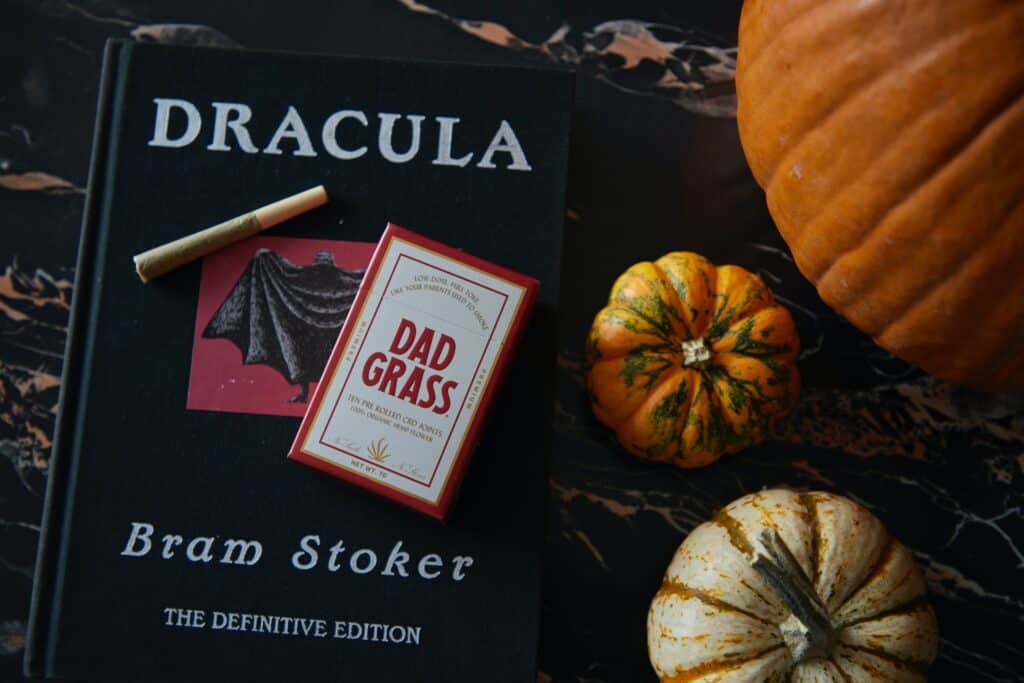 Consistency in product quality, packaging, and customer service is the key to making any business profitable. Specifically, talking about the packaging is the first thing customers notice when they purchase your product.
Hence, the packaging can make or break the potential purchase. If the packaging quality of the different products is different, it will seem unprofessional and reflect clumsy behavior on the company's part. Therefore, picking a theme and similarly packaging all your products is advisable.
Consistent Marketing Strategy
Maintaining consistency in your market strategy for your business to grow rapidly is essential. Your product's packaging, social media, and printed ads must all reflect your brand's individualistic identity. Hence, wherever the consumer sees your brand's ad, he will immediately recognize your company's name. A premium packaging company can help you maintain this consistency according to your marketing plan.
Stand Out In the Lot
Customized pre-roll packaging is one of the most effective and easiest ways to make your presence known in the market. The cannabis market is rising, and numerous cannabis companies are pouring in with each passing day.
An aesthetically appealing and attractive pre-roll packaging can help you stand out from the stream of competitors. Numerous packaging companies offer an extensive range of prints and patterns in every color imaginable.
Moreover, these companies provide the option of ordering customized packaging as well. The customized packaging option lets you depict your creative side and your brand's basic concept. You can print your brand's logo, any quirky or inspiring quotes, or anything you like. With customized pre-roll packaging, the sky is the limit.
Attract Customers' Attention
With the incredible shift in the consumption of cannabis and marihuana, the companies have introduced new and more beneficial and pleasurable methods to enjoy cannabis. Cannabis products are available in various forms, including pre-roll joints, oils, gummies, sprays, vapes, and many more.
Making unique, distinctive, and attractive packaging for all these different types of products is an excellent way to grab customers' attention. Generally, people prefer unique, vibrant, and appealing packaging to be dull and plain. You can make your product visible in the lot by using popping colors, quirky designs, or striking packaging options.
Cost-Effective Way as Compared to Traditional Methods
Previously, the companies used shrink wraps or cellophane wraps to package their products for shipment. However, with time we have seen a magnificent boom in the packaging industry. This exponential progress in the packaging industry has introduced us to cost-effective, safe, and profitable packaging options.
Modernized customized pre-roll packaging is significantly cheaper than traditional packaging methods. In addition to being economical, the customized pre-roll packaging options keep the content safe from any accident during the shipment. Custom packaging is also beneficial in delivering fresh, aromatic, and highly potent products to the customers' doorstep.
For instance, the pre-roll box is an excellent packaging option to keep and carry around pre-roll joints. Different types of pre-roll boxes are available, varying in material, shape, and size. Regardless of the material used in making these boxes, the pre-roll boxes keep the pre-roll joints fresh and moist and contain the signature smell of cannabis.
Advertisement of Social Media Accounts
No business can flourish without implementing practical, inspirational, and interesting advertising and marketing strategies. Social media platforms have become the most profitable and valuable option to attract customers' attention.
Brands are using compelling and fascinating visualizations of their products to entice customers. You will seldom come across a person not on popular social media platforms, i.e., Instagram, Facebook, and Twitter. These platforms customize the users' news feed according to their interests. And if a person is into cannabis and you have correctly promoted your brand, then there are massive chances of being recognized. You can print all your social media IDs on the packaging.
Customers can reach you directly on your business's social media pages and check out various products you offer. Plus, if the customers get everything they were looking for in a product, they will spread the word, thus increasing your customer base.
Wrapping Up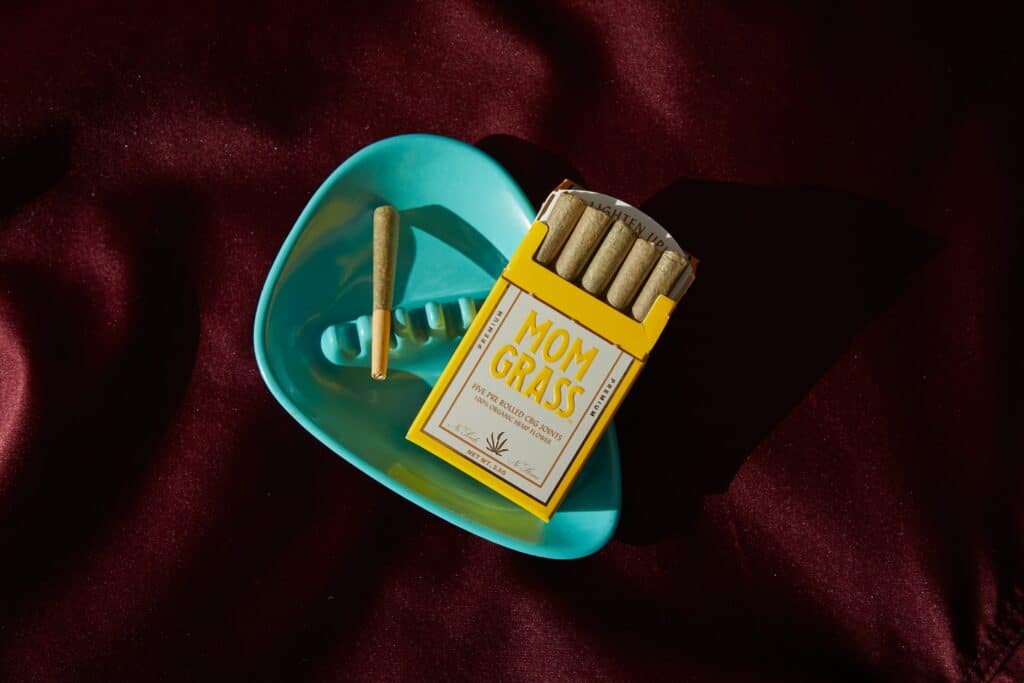 And with that, we are wrapping this article up. Pre-roll packaging is an excellent tool for the speedy growth of your business. No matter how great the quality, potency, and efficiency of your pre-roll joint is, if the product's packaging is not appealing enough, the customer will not purchase the product. Hence, it is advisable to take the services of premium pre-roll packaging companies to order high-quality, attractive, durable, and consistent packaging products.