Do you wish to make your pre-roll packaging business profitable? If yes, it is necessary to have customized pre-roll packaging labels for your business. The cannabis industry has become very competitive as numerous brands have stepped into the market with varying products.
Different companies have developed a variety of pre-roll packaging considering the priorities and preferences of the growing customer base. Therefore, making your products visible in the market has become vital to attract customers. The easiest way of building a loyal customer base is by having attractive pre-roll packaging labels.
Here we have thoroughly explained the significance of pre-roll packaging labels for the growth of your business.
What Is Pre-Roll Packaging?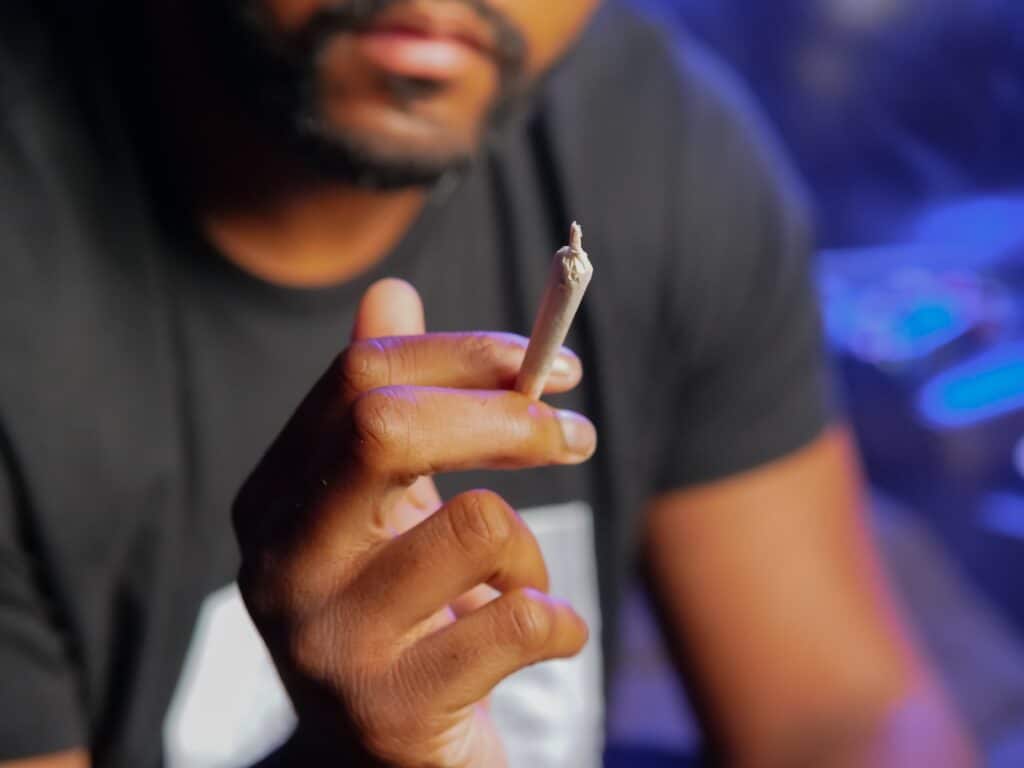 Before digging into the importance of pre-roll packaging labels, it's essential to understand what you are selling. The customers' demand for pre-roll packages is on the rise these days. The customers love the significance of pre-roll packaging as an excellent option to have fresh smoke wherever they go.
The pre-rolls package allows you to smoke fresh and moist joints. You can carry your cannabis joints all around using these pre-roll packaging. Usually, not many people smoke a whole joint in a single go. After smoking a half joint, you must have observed that the remaining start drying and lose its natural and original freshness and efficiency.
The dried joint does not offer the same kick or euphoric sensation that a new joint gives. However, placing your joints in the pre-roll packages can help retain maximum freshness and potency of the joints for a long time.
Furthermore, if you like to roll multiple cannabis joints to be prepared for smoking anytime and anywhere, then specific pre-roll packaging can help keep all the joints in the same place.
Plus, some pre-roll packages are thoughtfully designed to restrict the smell of the smoked joint, hence ensuring your discretion. With the exponential rise in the cannabis industry, companies started creating new and innovative types of pre-roll packaging.
In a nutshell, pre-roll packaging offers people a safe, easy and effective way to keep their joints around. With a pre-packaging joint within their reach, people can have a few puffs of cannabis whenever they wish.
What Are Different Types of Pre-Roll Packaging?
Various innovative and trendy pre-roll packaging types are available in the market. Plus, we can expect to have more varieties soon owing to the increasing popularity of the joints among the masses. Companies have designed and created these different types of packaging based on the users' feedback and requirements. Currently, the following most common types of pre-roll packages are available on the market.
Pre-roll packaging rigid boxes: These boxes are great for carrying cigarettes, vape carts, and joints. You can place multiple joints in these boxes and carry them around.
Pre-roll packaging metal tins: Many companies offer tins made with metal to keep pre-roll joints. These tins are available in various sizes and colors and look luxurious and classy.
Pre-roll packaging tubes: These pre-packaging tubes can hold single or multiple joints depending upon the size of the tube. You can find a variety of pre-roll packaging tubes in different brands, including pop-up tubes, biodegradable pre-roll tubes, plastic pre-roll tubes, and glass pre-roll tubes.
Pre-roll pouches: People looking for an affordable option to carry around their joints prefer pre-roll bags. These pouches have a laminated layer that restricts the oxygen exposure to the joint, thus retaining its natural moisture.
Does My Business Need Pre-Roll Packaging Labels?
The simple answer is yes. Cannabis products have become the talk of the town, and these days everyone is interested in "what's new" in the cannabis market. Therefore, opting for some enticing pre-roll packaging labels is crucial if you wish to make a mark on your products.
Moreover, the cannabis market was estimated at $12.81 billion in 2020 by Research and Markets. And with the compound annual growth rate of 27.25%, experts have estimated that the cannabis industry may reach up to $54.41 billion by 2026.
Therefore, it is essential to jump into the business with the right tricks and tools to make the most of the profits.
Benefits of Using Customized Pre-Roll Packaging Labels
Indeed, providing the finest quality products is a fundamental step for constructing any business. But, proper advertising and marketing are also important in making your business profitable.
Efficiently done marketing is one of the vital business strategies to build up your name on the market. In this regard, customized pre-roll packaging labels can help you uplift your business.
Here are a few most important benefits that top-quality pre-roll packaging labels can offer your business.
Entice the Customers With a First Look
An aesthetically appealing presentation is crucial to make the best first impression. The customer will notice the outlook of the packaging before looking at the product. Hence, no matter how great your actual product is, if its presentation does not seem appealing to the customers, they'll not buy it.
Packaging labels made with vibrant colors, attractive prints, or unique writing styles always attract people and entice them to make a purchase.
Depict Your Attention to the Detailing
Running a successful business requires the utmost attention to every process of making the product. Indeed making the finest quality pre-roll packaging that complies with legal rules and is great for keeping cannabis products is vital. But making the final look of the product attractive is equally important.
An attractive, vibrant, alluring label will depict your brand's attention to the detailing, and how invested you are in making a quality product.
Make Your Brand Stand Out Among the Lot
Indeed, the cannabis market has become crowded over the past few years. But, you can certainly pave your way among the most successful businesses. Having pre-roll packaging labels is one of the easiest ways of making a mark on the market.
Plus, customers prefer brands that give utmost attention to every aspect of the product. You can order customized pre-roll packaging labels that perfectly showcase your brand's values.
For instance, some businesses prefer keeping things simple and minimalistic so that they can order labels with basic colors such as brown, black and white. In comparison, some brands like to do things over the top. These businesses can use vibrant, fancy, and glossy labels to depict their brand's personality.
Help People Remember Your Brand
Dealing with the fierce competition in the cannabis market and making your brand memorable is an essential strategy. For that, the pre-roll packaging labels can make your brand memorable.
It is advisable to go with some fascinating labels that instantly connect with the customers. Add unique and significant brand features on the labels that resonate with your company's values. Thus, the next time customers buy the same product, they will first think of your brand.
Improve the Value of Your Product
The pre-roll packaging labels help improve the overall value of your packaging product. Notably, the customers are not attracted to products with no appeal or attraction, regardless of how great the actual product inside the packaging is.
The labels with captivating graphics, interesting hues, and beautiful color patterns will increase your product's value.
Give People a Great Option to Gift Their Loved Ones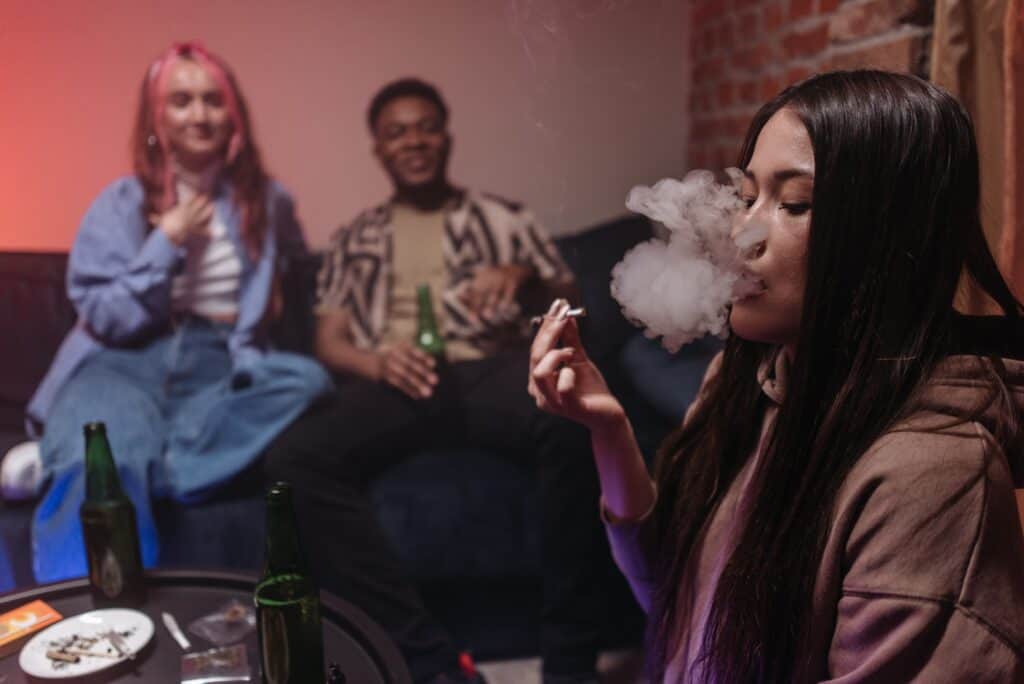 Many people prefer giving useful and valuable gifts to their close ones. You can customize some special pre-roll packaging labels for special occasions. For instance, cannabis products were a massive hit during Valentine's season. Many people buy cannabis-infused products for their loved ones as gifts on Valentine's day. By making some distinctive labels that especially depict the signature vibes of the occasion, you can allure a huge set customer base.
Who Is Making the Best Pre-Roll Packaging Labels?
Indeed, the cannabis industry has frantically exploded within a few years. This massive rise in the cannabis demand paved the way for an ever-increasing number of companies making pre-roll packaging.
Today, you can find an overwhelming number of pre-roll packaging companies on the internet claiming to provide the best quality products. Undoubtedly, all companies seem legit, and the products look great at first sight, thus making it immensely difficult to choose authentic and premium products.
Indeed, there are many great brands available in the market offering impressive pre-roll packaging labels. But, we have found the quality and aesthetics of the pre-roll packaging labels by My Packaging the best.
Plus, contacting a reliable and trustworthy company that prioritizes quality is essential. In this regard, My Packaging is among the bests as it offers the finest labels in the most affordable price range.
In Conclusion
The pre-roll packaging has gained immense popularity in recent years. Many people are now interested in having some incredible, attractive, and interesting pre-roll packages to carry their joints. Keeping up with customers' requirements and choices is crucially important to leading a profitable business. Hence, it is a great time to attract people to buy your products by choosing some stunning pre-roll packaging labels.