For the homemade candle maker, It is hard to match a good-looking and high-quality scented candle with the right attractive and protective packaging. And also, It's hard both to match the style and to control the cost of packaging.
To package homemade candles, we usually need to use stickers, hang tags, paper packaging boxes, wrapping paper, ribbon ties, acknowledgment cards, product description cards, and a drawstring storage bag.
So I'd like to share my experiences and a list of common packaging materials for packing luxury candles, most of which you can buy them online easily.
Stickers or Hanging Tags For Homemade Candles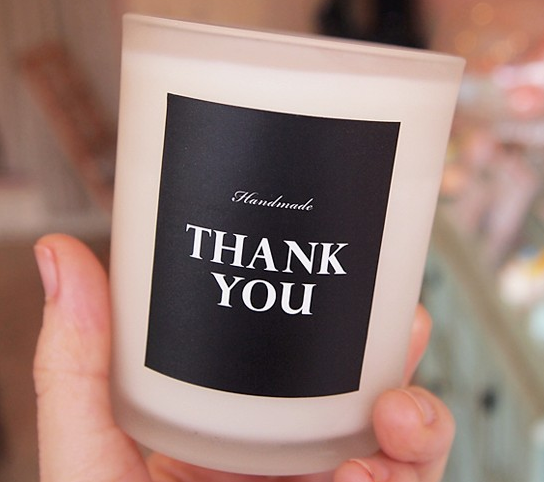 Commonly used labels are usually with the words HAND-MADE or THANK YOU. Of course, you can also personalize them according to your needs, custom labels with your own LOGO and design concept can better promote your brand. Custom labels can be made in different materials, they can be printed or foil stamped, and some can even be embossed.
In addition to stickers, we also use tags to decorate our candles or candle boxes, and like stickers, they usually come with a handmade or thank you phrase, or some promotional text. If you choose to customize the tag, we can customize the paper, the printing, the printing process, and the shape to meet your needs for your candle packaging.
Homemade Candle Packaging Boxes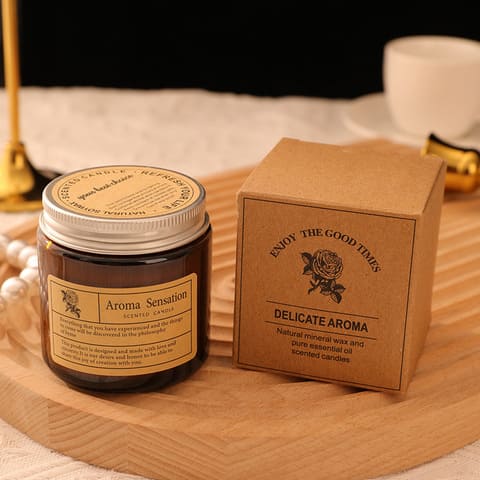 Each shaped candle needs a box packaging to make it more attractive and protective, kraft paper candle packaging is commonly used, kraft paper is originally a very environmentally friendly way of packaging, if your candles are also focused on these aspects, then kraft paper candle packaging box is a good choice, usually kraft paper candle packaging, also does not require special printing and other printing processes, simplicity and environmental protection is his main characteristic. From the price point of view, it is also a good choice.
Of course, in addition to kraft boxes, we can customize other paper candle packaging, we commonly use coated paper, uncoated paper, and other special paper, some special paper has its unique pattern, process, and texture, if coupled with some printing, will make your candle packaging more luxurious. In addition to paper, we can also choose different box types, such as base and lid rigid candle boxes, round candle boxes, and so on.
Wrapping Paper For Homemade Candle
Candle wrapping paper is a very thin layer of paper that is usually made of silk paper, tissue paper, wax paper, typing paper, and kraft paper.
This is usually used for high-end candles, as it is widely used in the high-end shoe, clothing, or perfume packaging industry.
There are many colorful, high-quality wrapping papers in stock on the market to meet your general requirements.
Of course, you can also customize your own candle wrapping paper to meet your special requirements.
If you position your candles for sale as a high-end product, custom your own wrapping paper will be a wise choice, just a little costly.
Tie Ribbon for Homemade Candles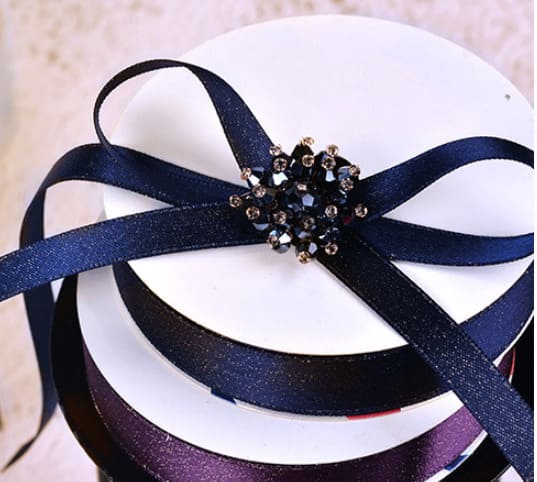 Tie ribbon is used for making bows for luxury candle packaging. There are many kinds of ribbons, and they can be divided into the following common types: organza ribbon, satin ribbon, velvet ribbon, and grosgrain ribbon.
Different materials of ribbons have different visual and tactile sensations, and of course, the price is also different.
In the high-end candle packaging, some ribbons can also be customized with different words or patterns.
Raffia Packaging for Homemade Candle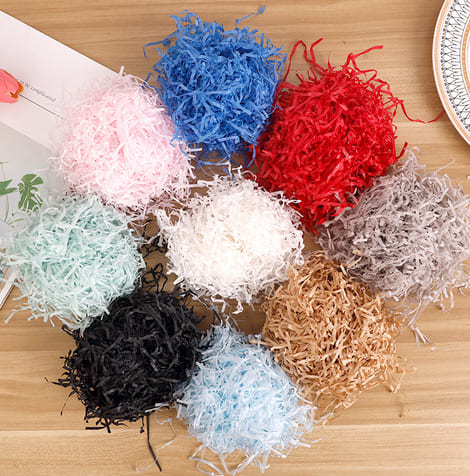 Raffia is also commonly used in the packaging of candle filler. In the market we commonly have two kinds of raffia grass, one is real raffia grass, and the other is fake raffia grass made of paper.
The two types of raffia have their different characteristics and when choosing you can make your own judgment according to your needs.
The real raffia generally has one color, that is its original color, it is more suitable to match the kraft paper packaging box.
Fake raffia, because it is made of paper, can have a rich choice of colors, and it is a more appropriate price. But be sure to choose those of good quality, because some fake raffia when immersed in watercolor will pear off.
Product Description Card or Acknowledgement Card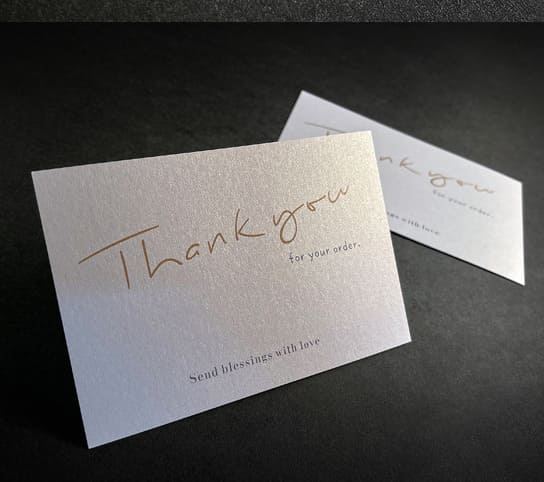 The product description card/Thank you card is necessary, especially for high-end candles. It allows your customers to know more about your candles and the ideas you want to convey.
You can make two separate cards or print them on both sides of the same card.
A unique product description card/Thank you card will be a great addition to your candles.
Drawstring Storage Bag for Homemade Candles Packaging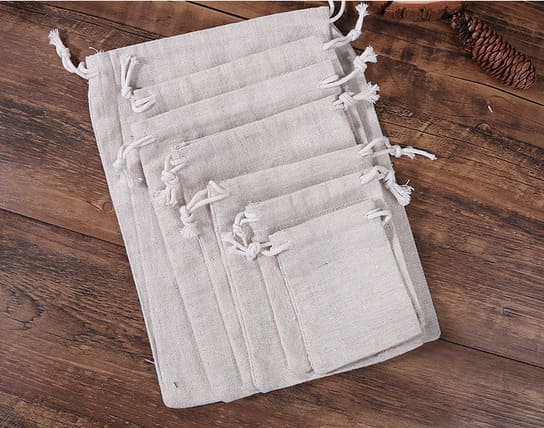 Drawstring storage bags are also common for high-end candle packaging, they generally come with their own LOGO, more common bags are canvas bags, velvet bags, Satin bags, and so on.