If you are trying to find a perfect packaging solution for your vape cartridges, you may be wondering what all is involved. Here is a quick guide to help you understand what is needed and what to expect.
Why do you Need to Customize Vape Cartridge Packaging?
There are several reasons why you may want to customize your vape cartridge box.
Maybe you want to make your product stand out from the competition or showcase its unique features. Or, maybe you just want to create a more professional, glossy look for your brand.
Whatever the reason, customized vape packaging is a great way to improve your product and expand your brand reach.
With your customized vape cartridge packaging, you can achieve several different functions, such as child-resistant packaging, magnetic packaging, and more. You can also add colorful printing to make your products more attractive to customers. Additionally, you can use various printing finishes to create a unique look for your cartridges.
The most important thing is that custom packaging for your various cartridges can promote sales and bring more profits via branding.
How to Choose the Right Type for your Custom Vape Cartridge Box?
If you are new to the vape cartridge box industry, you will find it interesting that when you communicate with people, you will find people will use a long name to describe it. For example Child resistant magnetic vape cartridge drawer box. why do people say so?
If you want to understand this, you have to figure out how we can classify the vape cartridge box first.
Generally speaking, we can divide them into two categories: cardboard box style and Rigid box style (Some may also call it gift box)
What is a Cardboard Box?
Cardboard box is a type of packaging that is made with single cardboard normally we used 200-300gsm paper which is strong and flattenable.
A rigid box is a type of packaging that is made of thick 800-1200gsm board overlaid with a thinner printed paper wrap, normally 120-180gsm. It is stronger than a card box but normally unflattenable.
What are the Advantages and Disadvantages of These Two Types of Custom Boxes?
What is a Rigid Box?
I will compare the pros and cons of these two types of boxes in the following two ways:
Cost
In addition to the cost of the material itself, the card box because it can be flattened, can significantly reduce the cost of transportation, and many card boxes can be produced by machine, so its production costs will also be low prices. All these aspects are incomparable to Rigid boxes.
Function
The main advantage of a Rigid box(gift box) style is that it provides excellent protection to the product inside .it makes your product stand out from others. And it can be more convenient to achieve more functions, such as the above-mentioned with magnetic, child-resistant, etc.
All these can make your products more attractive in the market. However, to achieve these functions sometimes need to use some plastic button or a foam insert. so it is not as environmentally friendly and has a recycling aspect as the card box.
Here I would like to take out the "magnetic" to talk about. Because the cardboard boxes can not achieve this function.
As we have to dig a hole to hide the magnetic strip and iron inside the thick board.
Okay, Let's go back to the "Child Resistant Magnetic Vape Cartridge Drawer Box" I mentioned above.
When you saw this description, you now will know what's it. It is a rigid box with Child-resistant and magnetic functions and the style is a drawer.
Can We Make Our Custom Vape Cartridge Packaging Box More Attractive?
Adding colorful printing can make our custom packaging attractive. Can we make more?
The answer is an absolute YES. It is printing finishes.
What are Printing Finishes?
Print finishing is a term used in the printing industry to describe any process that occurs after a print job has been completed. Typically, print finishing may involve cutting, flocking, glittering, Spot UV, laminating, hot stamping, embossing, and more.
The four most popular finishes in the cartridge packaging industry are spot UV, embossing, hot foil stamping, and tactile lamination.
Spot UV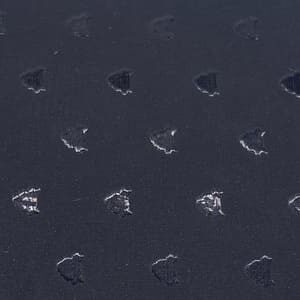 Which involves applying a clear, glossy coating to specific areas of the artwork to create an eye-catching contrast.
Embossing
which is the process of creating either raised or recessed relief images and designs on paper.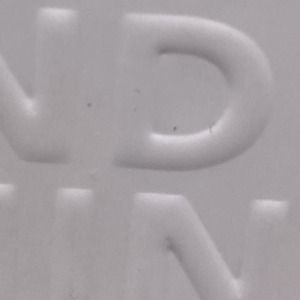 Hot Stamping
Hot stamping is a thin film used to transfer aluminum to a substrate via a heat stamping process on the base material.
Tactile Lamination (Hard to show from image)
Which is a kind of lamination that has a tactile feeling. Lamination is a thin plastic film coated on base materials like paper.
Although all of them can be applied to the whole paper, the 'Spot' element of the process is worth mentioning. so usually used in the logo area or the area we need to emphasize.
Tips For Custom Boxes for your Vape Cartridges
Throughout the whole cartridge packaging industry, you will see various custom-printed boxes with different shapes, and functions. Such as a cart box with a plastic window, a card box with a foam insert, a blister packaging cart box, and so on.
What should I do? Are there any tips to choose my boxes?
I will summarize the main points to consider when choosing your vape cartridge box, please see below:
Disposable vape cartridges, normally contain different tastes of vape oil or E-juice, the color quantity and attraction, cheaper packaging cost, and convenience for the shop, retailer, and website store to stock will be their first considerations. So, the blister packaging or card box style with a plastic window will be their best choice as the plastic window can display their vape products well.
For reusable vape cartridges, which normally contain expensive essential oil or cannabis oils, the luxury, unique effect will be the first consideration. So, the gift boxes(rigid boxes) with luxury looking, impressive logo, cool function, and shape will be their best choice.
Resources about child-resistant packaging
It seems that CR is an issue that we can't get around, especially when vaping enters the cannabis industry and customers always want to know more about it.
For reference, I have collected here the resources on CR packaging which you may need
Importance of Working with Reliable and Experienced Manufacturers in Your Vape Cartridge Packaging Business.
It is important to work with a reliable and experienced supplier to get the best results for your cartridge packaging business. At least they can give you from below points:
They can let you have the convenience to talk whenever you need to
They can deliver the samples fastly when you request
They are at the forefront of the vape industry and have access to the different orders required by different customers within the vape industry, and know those that are most popular in the market now and feedback to your design team
They have the practical experience to know how to produce it is the most economical and how to do it to achieve your design concept.
When you encounter the guest temporary change requirements or have issues with loading port problems, they can give reasonable advice
They have best-off sale services
In The End:
The entire vape packaging industry, not just cartridge packaging, is facing new opportunities and challenges every day.
If you are having packaging needs and struggling to find a reliable supplier, MY Packaging is a good choice for you. We specialize in small rigid boxes and over 10 years of experience in printing and packaging can meet your various needs for custom packaging.
With the booming development of the vape industry, we feel great business opportunities and start to enter the vape product packaging industry in 2019, and grow rapidly, accumulate a lot of experience, and achieve good results. From the packaging of disposable vapes to the packaging of various accessories, such as vape oil, vape cartridge, vape battery, vape mod, vape pen, and e-liquid packaging, we provide them all.
Whether free samples or a bulk order, we can both help with it. e-mail our professionals today to get a quote on the perfect custom-printed package for your business! Let's work together to find something that makes sense for your company so you can maximize profits while meeting your customers' needs!