Indeed, China is among the topmost favorable countries to order custom packaging at the most affordable rates. Numerous packaging companies in China are known for producing premium quality and sturdy products. However, it is essential to conduct thorough research before ordering custom pre-roll packaging from China.
Regardless of your pre-roll packaging order size, you are investing your time, energy, and (of course) money into creating perfect packaging for your product. As a pre-roll selling company, you would want to create packaging that perfectly depicts the fine quality of your product.
The quality and aesthetic attractiveness of the custom pre-roll packaging is an essential tool to attract your target audience. Also, premium-class attractive packaging is one of the easiest and most effective methods to stand out in the overcrowded cannabis market.
The modern cannabis consumer tilts towards highly efficient pre-rolls that offer them a strong hit and are feasible to carry around. And custom pre-roll packaging offers them that ease and convenience. Hence, getting in touch with a responsible and prestigious pre-roll packaging company in China is crucial to get your required quality.
Here we have enlisted the ten most important things to consider to order custom pre-roll packaging from China to ensure premium quality. So, without further ado, let's get into it!
Factors to Consider for Getting the Best Custom Pre-Roll Packaging from China
Reliable and Trustworthy Pre-roll Packaging Company of China
Indeed, one of the essential things to consider while choosing the best Chinese pre-roll packaging company is the level of trust it has in the market. It is a general perception that only experienced companies that have spent years in the industry are trustworthy; however, that is only partially accurate.
Indeed, experience is a critical element in judging the reliability and trustworthiness of the company, but you cannot completely rely on only this factor. Many Chinese pre-roll companies have started their business within the past few years but have established themselves as reputable and reliable. These companies have earned a huge loyal customer base by maintaining top-class quality, in-time delivery, and exceptional customer support.
Moreover, reliable pre-roll packaging companies believe in their products' premium quality and ensure every product's excellence. So, when you are considering ordering custom pre-roll packaging from China, choose companies committed to offering great services to all of their customers.
Getting in touch with reputable Chinese pre-roll companies can immensely benefit your business. Your pre-roll business's target consumer will also appreciate the high-grade quality of your product packaging. Hence, custom pre-roll packaging will help you in customer retention and also attract new consumers.
Ease of Design Customization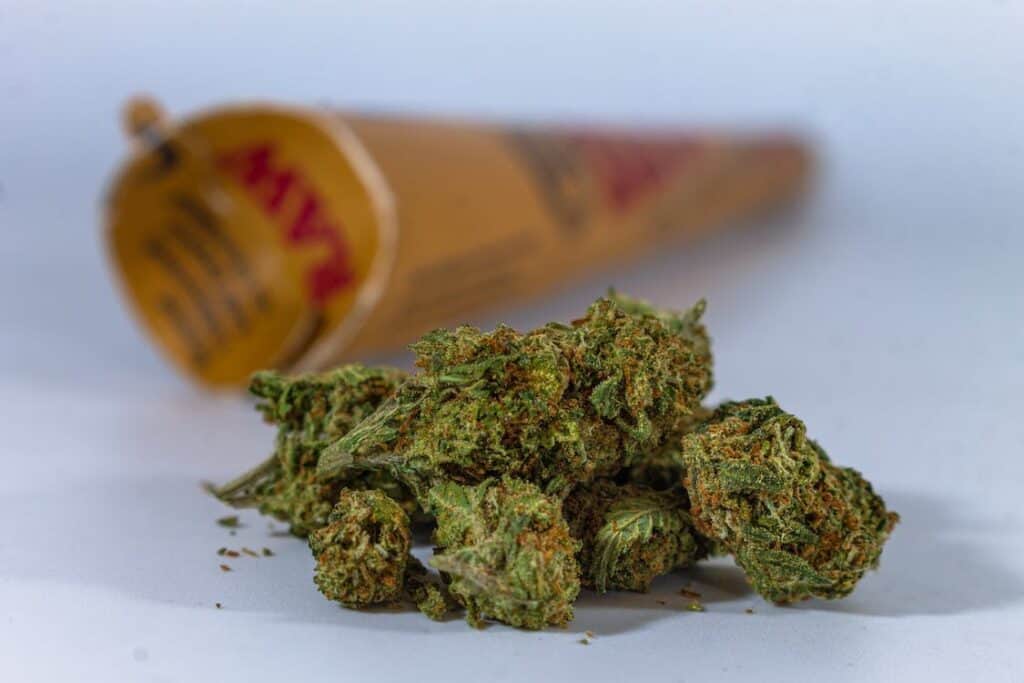 Credible Chinese pre-roll companies offer their consumers full freedom of product customization. This ease of customization plays a significant role in exhibiting your brand's core values, as the pre-roll packaging functions as your brand's identity. Hence, custom pre-roll packaging is the finest opportunity to display the highlighting features of your brand.
These customization features include picking up the pre-roll packaging design, theme, color selection, font styles, prints, and size. The renowned pre-roll packaging companies have their own highly professional and skilled design team. This design team is responsible for creating attractive and lucrative prints and patterns in varying colors.
Moreover, these designers can skillfully create different packaging designs per the current market trends and consumer demand. So, you may choose from the already available collection of prints and styles of the pre-roll packaging or can order a personalized one.
The dedicated design team of the prestigious Chinese pre-roll companies conducts a thorough session with their clients to understand their requirements, thus creating the best product per the client's pleasure. So, when you are looking for the best pre-roll packaging company from China, do check if they allow customization or not.
Use of High-Quality Packaging Material
The main purpose of putting a product in its packaging is to protect it from accidental damage. Therefore, the packing material used to make the pre-roll boxes, tubes, or pouches must be of the highest quality, ensuring maximum protection of the product.
In general, the pre-roll joints lose their freshness and natural moisture when they come in contact with air. High-quality packaging materials can guard the moisture of the pre-roll and keep it fresh for long periods.
Moreover, freshly ground cannabis has a distinct natural, earthy aroma. Most people prefer keeping this raw smell contained, and the use of high-quality packaging material is the surest way to do that. Sturdy packaging material safeguards the pre-rolls from accidental damage during shipment and also restricts the natural smell of cannabis.
Furthermore, the unique designs, interesting prints, and patterns of the custom pre-roll packaging also offer discretion. So, the consumer can easily carry these packs around in public places without attracting weird looks.
Another important thing to consider while checking the quality of the packaging material is the availability of eco-friendly materials. The modern pre-roll consumer is more inclined towards eco-friendly packaging options. Hence, ordering custom pre-roll packaging from a reliable company offering eco-friendly packaging options can be highly profitable for your business.
So, consider the quality and packaging materials the Chinese pre-roll packaging company provides beforehand.
Fast Turn-Around Time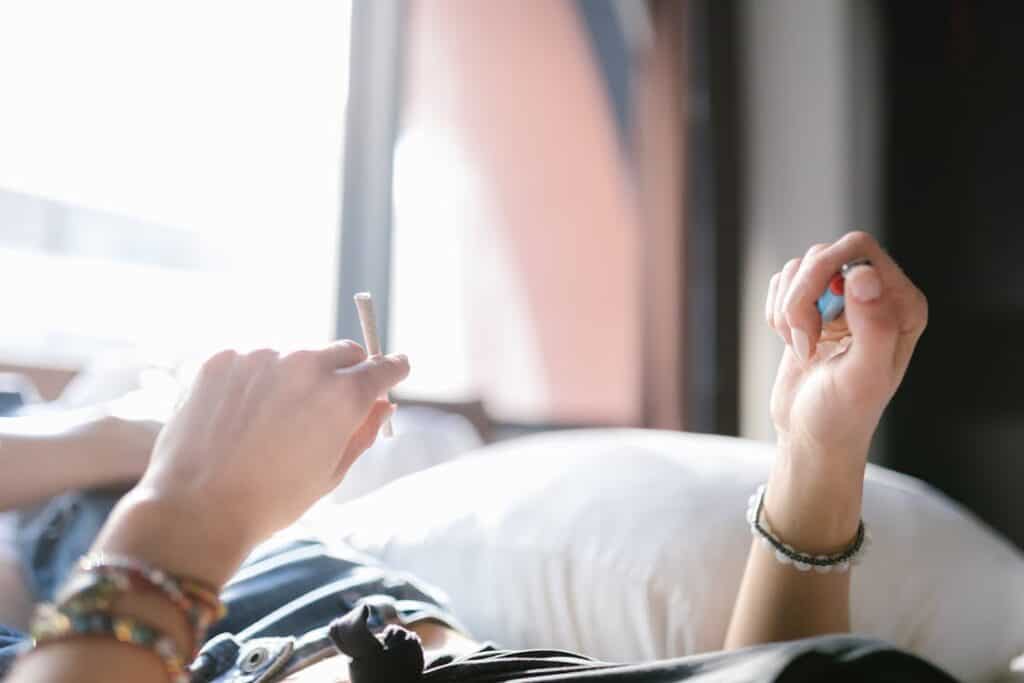 Time holds immense importance in any business, as time is money. Any delay in the shipment of a consignment can not only lose you money but can also tarnish your reputation in the market. Hence, signing a contract with a reliable Chinese pre-roll packaging company that offers a quick turnaround time is crucial for the growth and future of your pre-roll business.
Chinese packaging companies with multiple production facilities, all equipped with highly sophisticated machinery, can offer their clients fast delivery. Therefore, it is best to research the Chinese market and enlist the most prominent companies with the best production facilities and good reputations regarding punctuality of order delivery.
You must also check what their previous consumers say about their experience. The feedback from the verified customer will offer you first-hand information about the company's turnaround time.
Range of Custom Pre-roll Packaging Types
With the massively growing interest of the general public in using pre-roll joints, the pre-roll packaging companies started introducing new and improved packaging types.
An extensive range of pre-roll packaging types is available in the market. Different designs and styles of pre-roll packaging offer consumers ease and convenience and look utterly beautiful to hold. Some of these packaging types for pre-roll include glass tubes, paper boxes, cardboard boxes, child-resistant cardboard packaging, boxes with separates, sliders, pop-top tubes, etc.
Furthermore, using the ease of customization, you can add a unique and distinctive touch to these packaging types. People love carrying around distinguishingly designed pre-roll packages as they depict their unique and extraordinary personalities. Moreover, these peculiarly designed boxes allow the customers to change the packaging style per their mood on the day.
In short, this wide variety of packaging types offers consumers a range of options per their convenience, use, and preferred style. Therefore, getting in touch with a Chinese custom pre-roll packaging company that can create all or most of the trendy pre-roll packaging designs is preferable.
Excellent Customer Support of Chinese Pre-Roll Packaging Company
There is no denying the significance of excellent customer service. Indeed, the customer support staff can make or break an order. The way speedy and professional customer service is essential to run your pre-roll business progressively, the same way it is vital when you are in contact with the packaging company.
Therefore, pick a company that offers great customer service when looking for custom pre-roll packaging from China. The service should be knowledgeable, kind, and professional towards clients' queries.
Additionally, all your suggestions or queries must be responded to on time. Many prominent Chinese pre-roll packaging companies have thorough online or face-to-face meetings with their clients to understand their requirements completely.
Moreover, you can contact them anytime to get updates on the order's progression. So, check whether the pre-roll packaging company has a responsive, responsible customer support service.
Payment Security Through Latest Technology
Doing business across borders requires the utmost assurance of payment security. Therefore, the Chinese pre-roll packaging company must use the latest technology for the safety of the business and financial data of its clients.
Indeed, online payment has become a norm these days. But simultaneously, online theft and fraud have also increased. Most reputable and prestigious companies use hi-tech applications and data security tools to ensure the protection of data.
So, before signing any deal with the pre-roll packaging company, confirm that they use a reliable data security system. If you have even a shred of doubt about the lack of security, then it is best not to go ahead; and look for another pre-roll packaging company.
Premium Printing Quality of Pre-roll Packaging
The pre-roll packaging also serves as the marketing tool for your product promotion. If your product packaging is not attractive enough, it will fail to gain the customer's attention, and thus, you will lose sales.
The better the packaging quality, the higher the chance the customer will pick it up. Moreover, the customer has an extensive range of products before them. Naturally, the consumer will tilt towards the packaging design that looks attractive and pleasing.
Therefore, it is exceptionally important that the printing quality and final finishing of your pre-roll packaging are up to the mark. In short, the pre-roll packaging company should leave no stone unturned in creating high-quality custom pre-roll packaging per your requirements.
Competitive Price Range
It is essential to check out the price range of different packaging companies before choosing the best one. Most Chinese pre-roll companies offer a reasonable wholesale pre-roll packaging price range. However, the rates may vary depending on the order size. Moreover, other factors may also come into play along with competitive price ranges, such as delivery time and the overall quality of the services.
For instance, consider a company is offering a month of turnaround time at a low price, whereas the other can ship you the same order with half the delivery time but at double the cost. In this case, the final decision depends on your business plan. If you can afford to wait a month, then go with the cheaper option; otherwise, it is best to opt for the company with fast delivery.
Nonetheless, it is essential to request quotations from a few pre-roll packaging companies from China before choosing the final one.
10. Ease of Contact
Lastly, the pre-roll packaging companies should have multiple contact options. Consistent contact between the client and the company is essential for the client's satisfaction. In this digital age, companies offer several contact options to their clients.
For instance, the pre-roll packaging company must have an official email address, WhatsApp number, or a live chat option on the official website. These means of communication will allow you to keep checking your order's progress.
Moreover, you can also communicate your reservations or any changes in the order through these channels.
Wrapping Up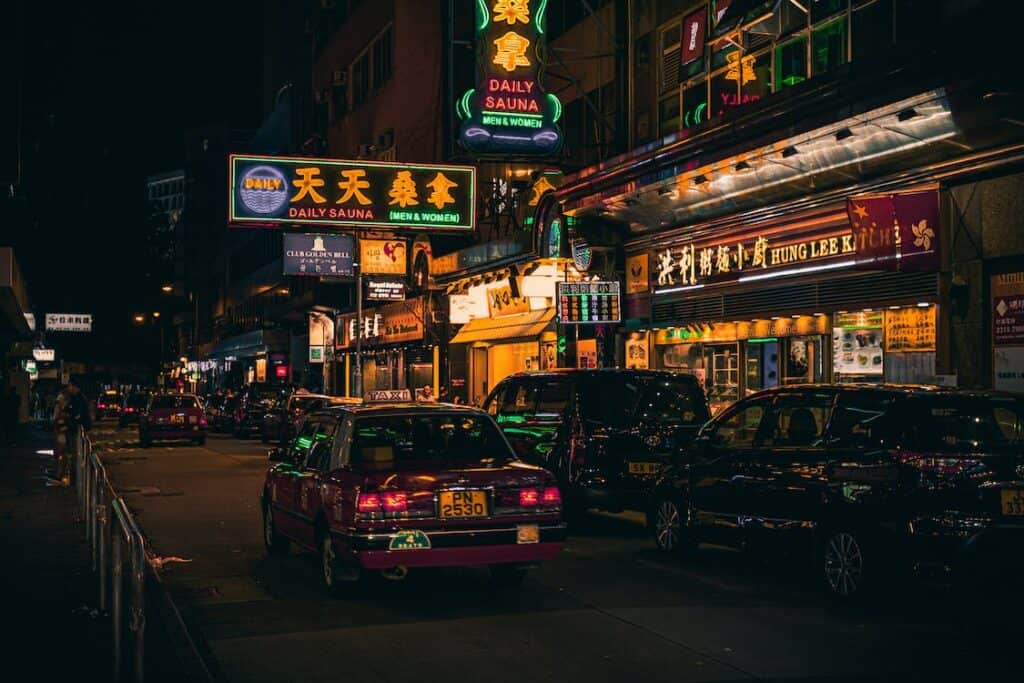 The incredibly fast growth of the cannabis industry has opened the doors for several industries, one of which is the pre-roll packaging industry. The pre-roll joints are one of the most widely smoked cannabis products, loved by millions of users around the globe. Simultaneously, the Chinese pre-roll packaging industry has amazingly excelled and become one of the best worldwide.
Most Chinese pre-roll packaging companies are reliable and offer maximum support to their customers. However, it is unwise to trust any company blindly. Instead, digging a little and doing thorough research before signing a contract with any packaging company is highly recommended.
Enlist the topmost reputable and trustworthy Chinese pre-roll packaging companies. And then evaluate these companies on the above-mentioned significant factors. Before ordering custom pre-roll packaging from China, ensure that your chosen company has most, if not all, of these features. We hope you find the best pre-roll packaging company that will help boost your business.