Cannabis packaging and branding have dramatically changed within a few years. Modish packaging styles are more lucrative, innovative, and useful for the rising cannabis consumer base. Adopting powerful cannabis packaging and branding trends is crucial to thriving in the exponentially growing cannabis market.
The boom in the cannabis packaging trends is in sync with the increasing customer demand for cannabis products. As the laws for the usage of marijuana for entertainment, beauty, and medical purposes are changing globally, the cannabis clientele is also increasing.
The projected cannabis market growth is expected to jump from $28.266 billion in 2021 to $197.74 billion in 2028 at a CAGR (Compound annual growth rate) of 32.04% in the 2021-2028 period. The cannabis brands and packaging industries must remain ready to face the challenges associated with this remarkable rise in the growth of the cannabis market in the coming years.
We have enlisted some successful cannabis packaging and branding trends to help boost your business. So, without further ado, let's get started!
Minimalistic Packaging
Modern cannabis consumer is more inclined towards a minimalistic packaging approach than bold and over-the-top packaging. Previously, brands tended to grab customers' attention by using vibrant colors, flashy designs, and large logos; but that is no longer the case.
Undoubtedly, one needs to up their advertising game via attractive packaging, but extravagance can put off customers. Modern-day consumers appreciate a minimalistic and to-the-point approach. You can lure your target customer base by mentioning the highlighting features of the product.
Plus, use subtle and soothing colors that are easy on the eyes. Make your brand relevant to the everyday cannabis consumer and describe how your product differs from others. The best branding strategy is to remain subtle yet direct while creating cannabis packaging.
Eco-Friendly Packaging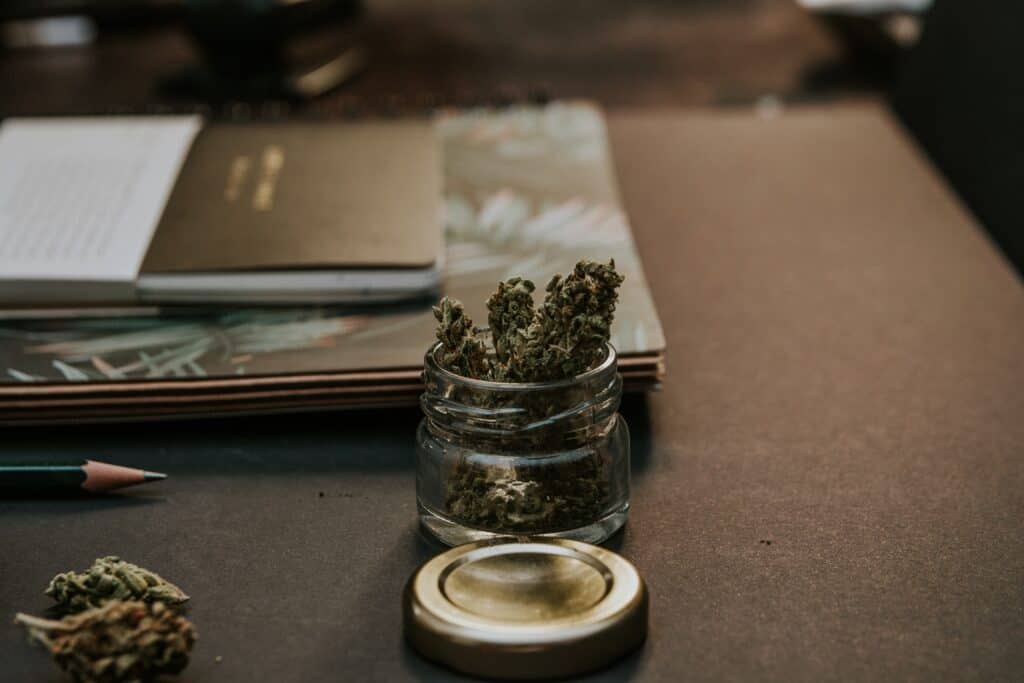 Every new generation is becoming more aware of the significance of saving the beauty of our earth than the previous one. Climate change is a global phenomenon affecting almost every part of the world, and devastating changes caused by climate change are a major concern. Therefore, people are trying to be a part of the change by adopting sustainable living goals.
Adopting sustainable and eco-friendly cannabis packaging is gaining massive popularity among the modern weed consumer. Some of the most popular eco-friendly packaging materials used by cannabis packaging companies are glassine, hemp, cardboard, and compostable material.
These eco-friendly materials decompose into non-toxic elements and do not produce harmful and toxic gasses during decomposition. By using eco-friendly and biodegradable packaging materials, cannabis companies reduce their carbon footprint.
Customizable Packaging
Custom packaging is the trendiest approach taking the cannabis industry by storm. With the exponential growth of the cannabis market in the past couple of years, numerous cannabis brands have poured into the industry.
Experienced and newbies, both types of cannabis brands are now using customizable packaging approaches to make their mark in the overwhelmingly crowded market. Plus, this custom packaging approach is a massive hit among cannabis users.
Instead of following the traditional plain and boring packaging approach, brands are now using custom packaging to define their brand. This approach keeps the brand within the modish and trendy lane and helps maintain its identity in the crowd.
Moreover, custom packaging makes the brand more relatable to the target audience. If people like the brand's approach, it becomes inscribed in their memory, thus helping the brand gain repeat customers. Overall, the custom cannabis packaging trend is the best to adopt to improve your business and profit margin.
Child-Resistant Packaging
The rules and regulations regarding the use of cannabis products are softening all around the world. The increasing popularity of cannabis products and their availability at local stores raises concerns about children's exposure to cannabis. Therefore, most cannabis consumers prefer child-resistant packaging.
The legal authorities have also devised child-resistant (C-R) cannabis packaging laws catering to the people's concerns regarding the issue. The cannabis brands now offer a separate category of child-resistant packaging.
This new cannabis packaging trend is gaining immense popularity as people having kids around their homes prefer buying child-resistant packaging. These child-resistant packaging options include pop-top pre-roll tubes, smell-proof pouches, and child-resistant vape cartridges.
Introduction of Modish Designs and Styles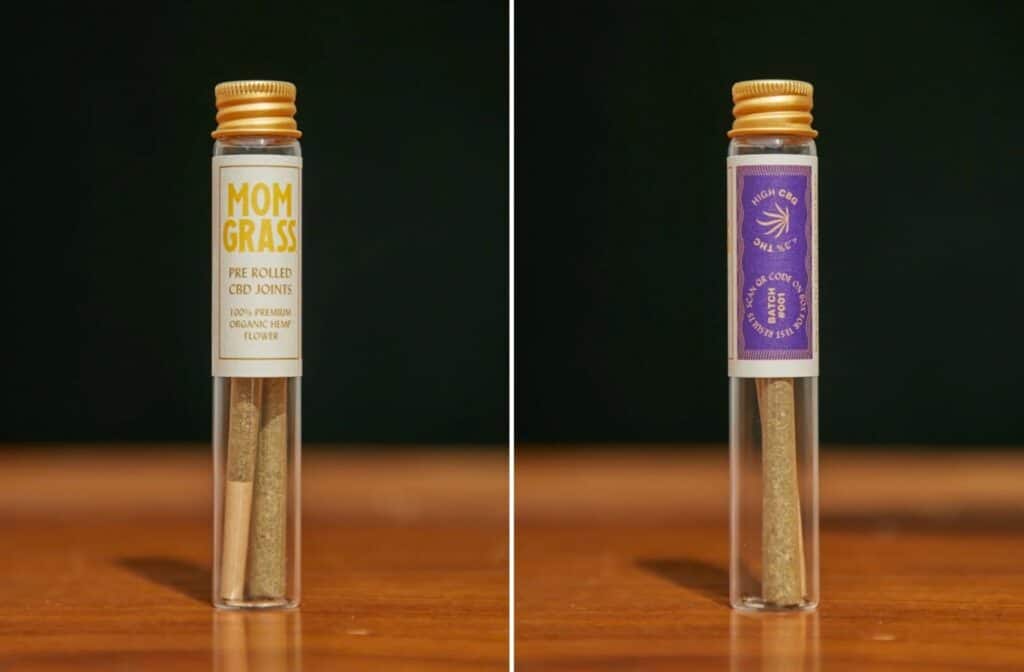 Legalizing cannabis for medical and entertainment purposes has given a new direction to this whole industry. Simultaneously, the cannabis packaging and branding trends have shifted dramatically from traditional to modish designs and styles within the past few years.
The modern cannabis user is more inclined to purchase cannabis produced in attractive and interesting-looking packaging. For instance, cannabis packaging companies have introduced modish pre-roll box styles per the customers' requirements. Now you see multiple pre roll boxes, including sliders, sliders with separates, metal tin boxes, and many more.
Correct Packaging per Rules and Regulations
The cannabis industry is among those industries for which rules and regulations keep changing. The best way of being top of the packaging game is to adopt compliance packaging per the current rules and regulations.
Brands that follow compliance packaging remain relevant and have higher chances of competing and thriving in the oversaturated market. Plus, the modern cannabis customer base follows the current news and is aware of the changing rules and regulations.
So, cannabis consumers prefer packaging according to the current cannabis rules devised by local authorities. Hence, it is beneficial to use compliant cannabis packaging to sell products.
Display of Product Information on the Packaging
Cannabis companies are now using packaging as a communication tool. It is becoming a progressive new trend to write highlighting features of the cannabis product on the packaging.
For instance, on a CBD gummies pack, it is highly beneficial for the user to write the gummy flavor, CBD potency, recommended dosage, and expected health benefits of product consumption.
Cannabis consumers are interested in knowing what they are consuming and what health benefits they can expect. Hence, correctly labeling your cannabis product can earn you a lot of new customers and help you increase your sales.
Significance of Following the Latest Cannabis Packaging Trends for Your Business
The use of cannabis products is not new. Weed products have long been in use. But with reforms in cannabis cultivation and usage laws, the use of cannabis products has dramatically increased. This massive boost in the popularity of cannabis products increased the demand for new and improved cannabis products.
The cannabis companies designed and formulated new cannabis products considering the consumers' preferences and requirements. There are two primary goals of these cannabis products; the first is to offer a euphoric sensation, and the second is to provide mental and physical health benefits.
Cannabis companies are using new and improved packaging to educate people regarding all these uses of cannabis products. Furthermore, the latest trends mentioned above can also offer your cannabis many benefits. Some of these benefits are listed below.
Current Branding Trends Improve Your Brand's Identity
Keeping your product's packaging per the current trends helps improve your brand's identity in the market. It is essential to research the market trends and competitors' packaging models to formulate better and improved packaging designs for your product. Ignoring the latest will affect your market presence, and your product will not get identified by the consumer.
Attractive Packaging and Brands Allure Modish Cannabis Users
The cannabis packaging trends are changing for good. People now prefer packaging made with eco-friendly materials and calming colors and patterns. Custom cannabis packaging with attractive prints and patterns is a sure and most effective method of alluring customers towards your product.
Modern cannabis users prefer simple but stylish and classic designs that are soothing to the eyes. Hence, adapting such cool and trendy packaging designs will help you gain new customers and retain your present loyal customer base.
Captivating Packaging Boosts Your Business's Social Media Presence
The latest cannabis branding trends can help boost your social media marketing and advertising profile. Most cannabis companies use social media platforms to improve their product sales.
Everybody uses social media these days, and people tend to follow the products and brands that interest them the most. Plus, these social media platforms customize the user's experience according to their interest and showcase brands close to their interests.
Main social media platforms, including Instagram, TikTok, and Facebook, are mainly popular for their visual and infomercial content. You can use your product's highlight details and alluring packaging to hit your target audience on social media.
Final Words
The cannabis packaging industry is moving forward at a fast speed. New and experienced cannabis brands are adapting modern and chic packaging and branding trends to flourish their businesses in the overcrowded market.
Indeed, there is no room to remain stuck to the traditional and plain packaging trends if you wish to thrive in the cannabis market. Hence, we urge you to adapt the above-mentioned powerful cannabis packaging and branding trends to improve your business significantly.