Are you wondering where to get top-quality custom pre-roll boxes from? There is no other better choice than buying custom pre-roll boxes from China. China is globally renowned for producing premium quality products per customers' requirements.
The reputable and distinguished Chinese packaging industries deliver fully customized packaging products worldwide. The Chinese packaging industry offers exceptional services to its clients that help boost their pre-roll businesses.
This read discusses the potential advantages of buying China's massively growing cannabis packaging industry.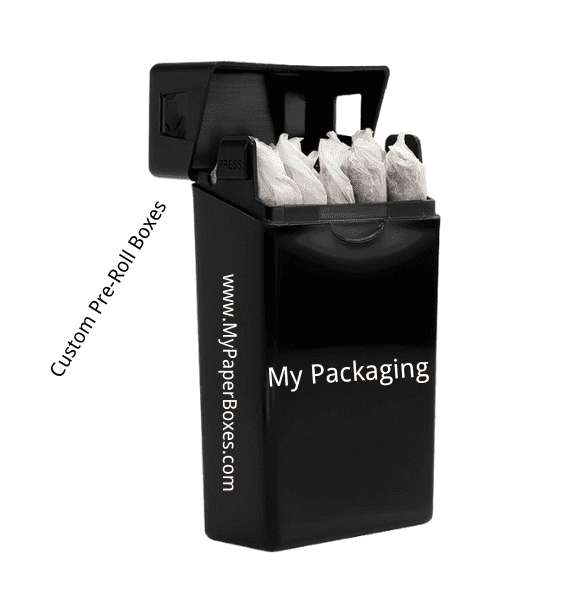 Growth of Cannabis Market in China
China is the world's second-largest hemp producer, as about 50% of the world's legal cannabis plantation region is in China. More than 1600 acres of planting area in Yunnan Province cultivate different hemp plant varieties. With the massive production of industrial hemp, China is becoming a cannabis superpower.
A report published by British cannabis consulting firm Prohibition Partners projected Asia's cannabis market to hit 5.8 billion USD by 2024, with China being the major hemp producer. The country's two out of 34 regions are planting cannabis to benefit from non-psychoactive phytocannabinoid CBD. CBD has recently gained immense popularity for its mental and physical health benefits.
Furthermore, more than half of the cannabis-related patents are owned by Chinese companies and individuals. However, the use of hemp oil and hemp seeds is illegal in the food and medical industry; and can only be used in the cosmetic industry. Nonetheless, China is on top of the world for producing and trading cannabis products. 
With the massive production of cannabis plants and China's overpowering presence on the cannabis world map, all the Chinese cannabis-related industries are enjoying huge success. In particular, the Chinese cannabis packaging industry delivers exceptional quality products to numerous pre-roll businesses worldwide.
What Are the Benefits of Buying Custom Pre-Roll Boxes from China?
Premium quality, fast delivery, and exceptional customer service are crucial factors to boost any business. Maintaining high quality at every step of the process is essential, from research and development to dispatching the product.
Indulging all your efforts and hard work in product development while ignoring the packaging can disadvantage your sales. Hence, it is preferable to include contacting an authentic and reliable packaging platform in your preliminary business plan.
Trustworthy and notable packaging platforms give primary importance to the quality of the packaging, satisfaction of the client, and on-time delivery. And buying cannabis packaging products like the pre-roll box from China can offer several more advantages.
The Chinese cannabis industry is progressing by leaps and bounds. Simultaneously, the Chinese cannabis packaging industry is flourishing as well. Some of the most critical factors for the fast growth of the Chinese packaging industry are their quality assurance, fully customizable design options, and commitment to deadlines.
Below we have enlisted some beneficial aspects of buying pre-roll boxes from China for your business's growth.
Professional Attitude With Attention to the Detailing
The Chinese packaging companies are well-known for their ultimate professionalism, knowledgeable craftsmanship, and hardworking workforce. These companies prioritize your requirements, understand your brand's value, and consistently keep you in the loop. Chinese packaging companies understand the significance of pre-roll boxes for developing any business. Hence, they give maximum attention to the detailing of the boxes to deliver the best product possible. These companies offer exceptional packaging material, great printing quality, a wide range of designs, and premium color quality. In short, everything is up to the mark, and you won't find any flaw in the final product.
Give Value to Your Business
One of the most significant advantages of buying custom pre-roll boxes from China is that they value your business. Every client holds equal importance to reputable packaging companies, no matter how large or small the order size.
These companies use their advanced resources to get things done for you in a short period without compromising the quality. Furthermore, the final high-quality pre-roll boxes will perfectly depict your brand value.
When Buying Custom Pre-Roll Boxes from China You Will Get a Fully Customizable Design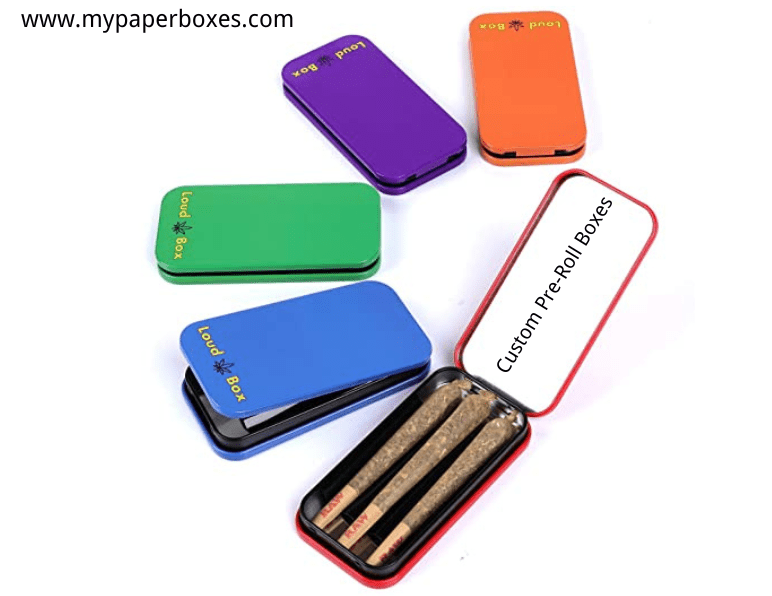 Working with Chinese packaging companies offers you the freedom to fully customize the pre-roll box. You can communicate your desired requirements for the pre-roll box with the graphic designers of the companies.
Moreover, you can discuss your requirements for the final look of the pre-roll box with the skilled and experienced designers of the packaging companies. These designers will help create a modern design considering the market demands and your requirements.
Exceptional Craftsmanship
Modern pre-roll boxes are famous for their unique styling and exceptional printing quality. Most people prefer unique, stylish, and aesthetically pleasing pre-roll boxes. The distinguishing prints, patterns, and vibrant colors depict different shades of their personality.
Hence, your pre-roll boxes must reflect customers' preferences. In addition to the colors, fonts, and designs, these companies offer you various finishing options. These finishing options include embossing, soft-touch lamination, gloss, metallic coating, and several others.
The pre-roll packaging companies in China offer an exciting range of colors and prints to choose from. You can choose from the pre-available design options or custom-order the designs.
Furthermore, you can also order the pre-roll boxes in any shape and size. Indeed, there is no standard size for the pre-roll joint, and many companies are now producing half joints as well, considering the feasibility of the consumers. Therefore, it is preferable to order a pre-roll box that is neither congested nor oversized compared to your product.
Buying Custom Pre-roll Boxes from China is Cost-Effective Custom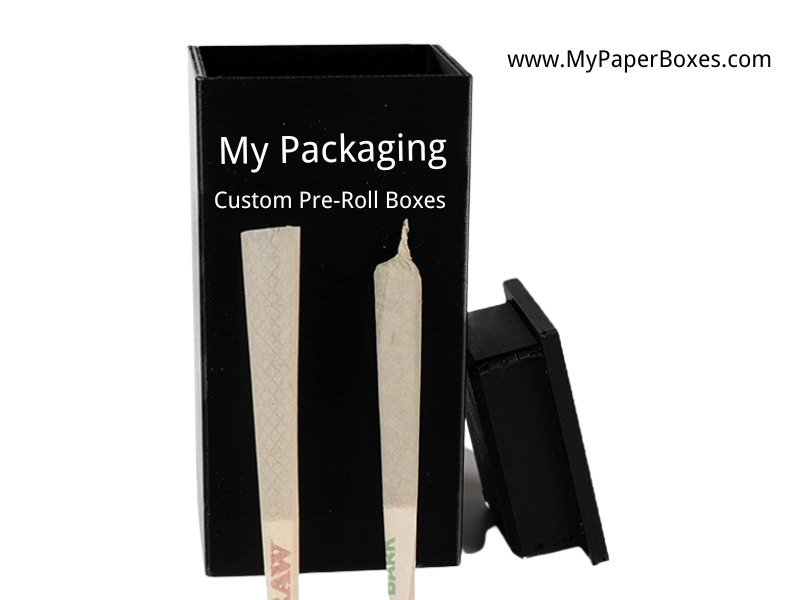 Getting premium quality services within the affordable budget range is music to the years for any business. You can enjoy such incredible benefits at an affordable price when working with reliable and reputable Chinese packaging companies.
These companies prioritize quality and give utmost importance to the customers' satisfaction. Hence, you can avail of these cost-effective packaging services without worrying about the quality.
Fast Delivery
Another great benefit of buying custom pre-roll boxes from China is that you will get fast delivery. The Chinese packaging companies have state-of-the-art machinery and highly skilled and professional staff, and such incredible resources allow these packaging companies to manufacture high-quality products quickly.
Furthermore, these companies have well-equipped facilities for development and manufacturing purposes. The production staff starts working immediately after the confirmation of the order, ensuring the delivery of the ordered products within a short timeframe.
Easily Manage Any Order Size
The professional and highly knowledgeable staff at these companies always remain ready to communicate the size and scope of your order. You can virtually meet with the managing staff to converse your requirements and MOQ (Minimum Order Quantity).
Generally, many packaging companies offer a certain number of orders for packaging boxes. However, working with Chinese packaging companies allows you to customize the minimum order quantity, as they can easily manage any size.
Significance of Custom Pre-roll Boxes to Boost Your Business
Product packaging is an essential tool for successful marketing and advertising. Rightly done packaging can make or break your bond with the potential customers, as packaging is the first thing customers interact with. Hence, it is critical to up your packaging game to be noticed in the oversaturated cannabis market.
Undoubtedly, pre-roll packaging has dramatically revolutionized in the past few years. Nowadays, cannabis companies take particular interest in pre-roll packaging and thus are rewarded with improved sales.
You can avail the rising pre-roll packaging industry of China to get your business premium quality and fully customized pre-roll boxes at an affordable rate. The custom pre-roll boxes help your business flourish in any way, such as,
Custom pre-roll boxes increase your business's brand value in the market.
Premium quality and beautifully designed pre-roll boxes help your product stand out among the competitors' products.
Aesthetically appealing pre-roll packaging makes your brand memorable and entices customers to shop again.
Pre-roll boxes made with sturdy material keep the pre-rolls safe and fresh during the shipment. Hence, the customers get to enjoy moist, fresh-as-new joints.
The use of sturdy packaging material also helps contain the unique earthy smell of cannabis, thus ensuring discretion.
People love flaunting their pre-roll boxes, having captivating prints and patterns. Thus, you can gain customers' interest and thus improve your business's profitability by buying custom pre-roll boxes from China.
In Conclusion: Is It Worth Buying Custom Pre-roll Boxes from China?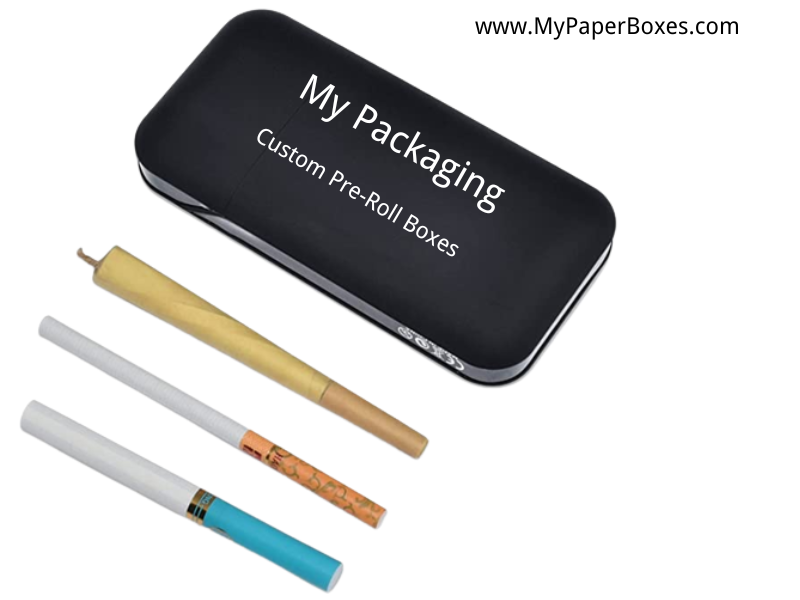 One of the main reasons for trusting the Chinese packaging industry to order pre-roll boxes for your business is its commitment to quality. China is a major player in the exponentially progressing cannabis industry for producing and trading cannabis products. You will get excellent quality packaging regardless of the type of packaging product you are buying.
Additionally, prestigious Chinese packaging companies like My Packaging give utmost importance to customers' satisfaction. Hence, your ordered pre-roll boxes from China will genuinely reflect your brand's value via customized aesthetics and excellent quality. 
Furthermore, these companies understand the importance of punctuality in the business; thus, you can blindly rely on the delivery timings. In short, it is worth buying packaging products like the pre-roll box from China.